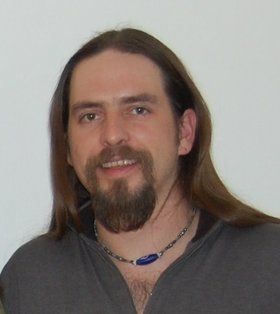 Ivan Anders Coats, 32, died May 9, 2009, in Salt Lake City, Utah.
Ivan was born March 4, 1977, in Meeker, to Milo David Coats and Cheryl Ann Rosenlund Coats.
Ivan's childhood was in northwestern Colorado; he attended school in Meeker and Craig.
As an adult, Ivan demonstrated a natural aptitude for excellence in the construction trades.
His character was well-regarded by his many professional and personal associates.
Ivan was a very compassionate person who made friends easily and was always willing to give to another. Ivan loved his family deeply and remained close to his brother and sisters throughout his lifetime.
In 1999, he moved to Maine with his family. It was there he met Tammy Kirby. In 2007, Ivan relocated to Salt Lake City and made arrangements for Tammy to join him later that year.
Ivan often expressed an avid desire to raise a family. He began to realize his dream when his son, Jaiden Anders, was born December 28, 2008.
Ivan was ecstatic and dearly loved Jaiden. While Jaiden was hospitalized at the Primary Children's Hospital, Ivan passed away in his sleep beside the son he loved so much.
He is survived by his son, Jaiden; wife Tammy; parents David and Cheryl; brother Jason; sisters Vanessa and Tiffany; and grandparents C.F. (Dick) and Hazel Rosenlund.
Ivan was preceded in death by his grandparents, Melvin Coats and Edna (Hart) Coats Ruckman.
Funeral services will take place at 2 p.m. Saturday in the Church of Jesus Christ of Latter Day Saints, 903 Third St., in Meeker. A viewing will take place at 12:30 p.m. Interment will be at Highland Cemetery in Meeker.
In lieu of flowers, the family suggests donations to an educational fund for Ivan's son, Jaiden. The funds will remain in a trust that will be given to Jaiden for his college education.