1933 - January 17, 2009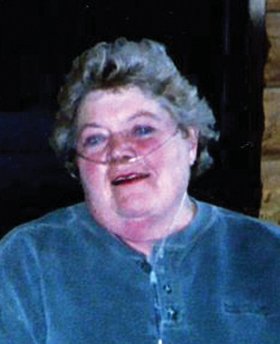 On Jan. 17, 2009, Florine Pace Pavlicek returned home to reunite with her beloved husband, Robert.
Florine died peacefully at home due to complications related to pulmonary fibrosis. She was surrounded by family and love.
Florine was born July 2, 1933, in Price, Utah, to Eva Moore and LuRay Pace. She grew up on a ranch in Colorado and loved riding horses and being in the outdoors. She graduated from Moffat County High School.
Florine also loved music, singing and playing her piano.
She taught at Tonopah Elementary School for 21 years and was named Teacher of the Year in 1983, while teaching second grade.
Florine's greatest joys were connecting with her students and allowing them to see the potential that she saw in them.
She was preceded in death by her husband, Robert. She is survived by her sons Ranier (Jessica) and Jonathan, daughter Sariah (Shane), eight grandchildren, and sisters Raeola Ellgen, of Craig, Evadean Watson, of Meeker, and Elna Cook, of Salt Lake City.
Services were Jan. 24, 2009. Interment took place at East Lawn Memorial Hills in Provo, Utah.