1930 - June 10, 2009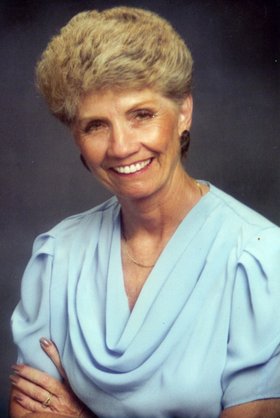 Norma Jean (Teter) Penneman died June 10, 2009, after a lengthy battle with Parkinson's disease.
She was born March 1, 1930, in Craig, to Fred W. and Gladys P. Teter. She moved to San Diego in 1944 and was married to Jack M. Penneman in 1947.
She is the mother of three children: Gail, Steven and Tami; grandmother to Dyanna, Jennifer, Burl III, Joseph, Jonathon, Riana and Austin; and great-grandmother to Nathan Edward and Tristin Alexander.
She was preceded in death by her husband, Jack; grandchildren Steven Brett and Stevie Rae; and brothers Ted, Bud, Kenneth and Fred Jr.
She worked for many years for California American Water and retired in 1992 from Sweetwater Authority. Norma's happy spirit and love of laughter endeared her to all who knew her.
She will be buried next to her parents at a graveside service in August in Craig. In lieu of flowers, the family requests donations be made in her name to The Scripps Research Institute for Parkinson's Research.