1988 - July 29, 2009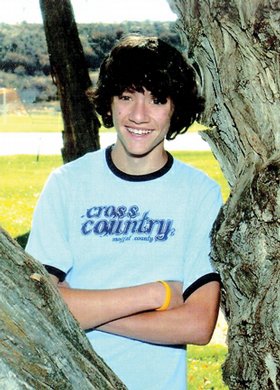 Shane Logan Braselton, 20, of Craig, died July 29, 2009, at St. Mary's Hospital in Grand Junction.
Shane was born Nov. 30, 1988, in Gillette, Wyo.
Shane lived in Wyoming and Nevada for a short time before moving with his family to Craig in 1992. In 2007, he graduated from Moffat County High School.
Growing up, Shane enjoyed playing soccer, rollerblading, skateboarding, skiing, snowboarding and camping. During his high school years, he competed in soccer and cross country.
After graduating high school, Shane went on to attend Mesa State University. After the completion of his freshman year, he made the decision to take some time off and return to Craig.
In summer 2008, he began working at Carrelli's. He made fast friends with his bosses and co-workers.
Shane truly enjoyed his work and was known for his positive work ethic.
Throughout his life, Shane had a passion for music.
He went to concerts and festivals whenever he could. Shane had a reputation for living in the moment and having an unforgettable smile.
Shane was an organ donor, and three Coloradoans have benefited from his gift.
Shane is survived by his parents, Pamela and Gary; siblings Jeffrey (Victoria), and Stephanie; grandmothers Sally Braselton and Dorothy Schell; 11 aunts and uncles; and 15 cousins.
Shane is preceded in death by his grandfathers, Eugene Braselton and Leonard Schell, and cousin Kristopher Braselton.
A rosary was said Aug. 4, 2009, at St. Michael Catholic Church and mass of Christian Burial took place Aug. 5, 2009, with Fr. Randy Dollins celebrating.
Pallbearers were Kurt Braselton, Chris Doerr, Jake Doerr, John Mackey, Charlie Martineau, Jake Miller, Trenton Taylor and William Schlicht.
Donations to St. Mary's Rose Hill Hospitality House, 605 261/2 Road, Grand Junction, 81506, are appreciated.