Obituary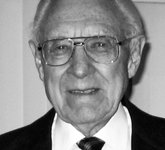 Colorado Springs
Thomas L. "Tom" Pelican died June 20, 2009, at his home in Colorado Springs with his family around him. Tom was born Nov. 10, 1920, delivered by his own father Clyde "Doc" Pelican in a one-room cabin built by Clyde ...
Carol Jacobson's unfortunate death July 29, 2009, while on a float trip through the Canyon of Lodore on the Green River marks the passing of a truly remarkable person and valued community member who gave generously and unselfishly of her ...
Francisca Guiterrez died Sunday at The Memorial Hospital in Craig. A funeral for a Gutierrez is at 5 p.m. Aug. 6 at Calvary Baptist Church.
A community celebration of Lorna Lou Farrow's life is at 10:30 a.m. Wednesday at Olympian Hall in Howelsen Lodge. Take a dish to share with friends. In lieu of flowers, contributions may be made to The Bust of Steamboat fundraiser ...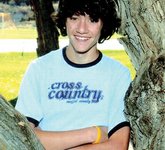 Shane Logan Braselton, 20, of Craig, died July 29, 2009, at St. Mary's Hospital in Grand Junction. Shane was born Nov. 30, 1988, in Gillette, Wyo. Shane lived in Wyoming and Nevada for a short time before moving with his ...
Shawn Daniel Laib, 38, of Summit, N.J., died July 13, 2009, at University Hospital in Newark, N.J. He died after a motorcycle accident. He is survived by his father, Don Laib, and stepmother Judy Laib, of Craig; brothers Jamison Laib, ...
George B. Kinkel, a longtime Hayden resident, died July 29, 2009, at Yampa Valley Medical Center in Steamboat following a lengthy illness. He was 49. George was born Aug. 16, 1959, in Denver, the son of Benton N. and Mary ...
A funeral for Georgia Kourlis Loukas will be at 2 p.m. Thursday at St. John's Greek Orthodox Church. Interment will follow the service in the Craig Cemetery. Memorial donations may be made to St. John's Greek Orthodox Church, or to ...
Kimble Lee Frentress, 51, of Craig, died Aug. 7, 2009, at Yampa Valley Medical Center in Steamboat Springs, where he was surrounded by family and friends. Kimble was born April 25, 1958, in Hayden, to Norman and Dollie Frentress, and ...
Evelyn Powell, a former Craig resident, died Thursday in Evanston, Wyo. A funeral will be at 10:30 a.m. Monday at Faith Lutheran Church. Interment will follow in the Craig Cemetery. A reception will follow at the church Fellowship Hall.
After several months of illness, Frances D. Smith Coleman died July 23, 2009, at her home in Mesquite, Nev. She will be interred in Meeker. Frances was born and spent her early childhood in Texas. She lived in Craig during ...
Craig
Longtime Routt County resident Norma Caroline (Cook) Gilroy passed away Aug. 15, 2009, in Craig. Norma was born Jan. 15, 1928, in Steamboat Springs to George D. and Verna M. Cook. She was raised in Steamboat. She married Lloyd F. ...
Sylvia E. Marsh, a longtime Meeker resident, died Aug. 15, 2009. She was 95. Sylvia was born June 26, 1914, to the late Benjamin and Elizabeth Myers in Jefferson, Mo. A funeral will be held at 10 a.m. today at ...
Grand Junction
Frances Eurie Craig, of Grand Junction, died Aug. 22, 2009, at the Hospice Care Center. She was 88. Frances was born Dec. 14, 1920, at home in Juniper Springs, to Walter L. and Mary Matilda Solace Bohrer. She spent her ...
Vernon J. Blevins, a longtime resident of Craig, died Aug. 15 at The Memorial Hospital. He was 93. Vernon was born May 23, 1916, in Craig, to Earl and Mable (Davis) Blevins. He was raised in Craig and graduated from ...