1990 - April 10, 2009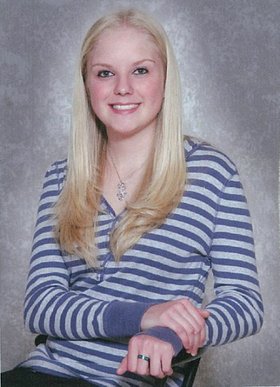 Lindsey Marie Everding died April 10, 2009. She will be missed by all who knew her.
Lindsey enjoyed life. She loved her family, hanging out with friends, floating the river, concerts, traveling, music, meeting new people and trying new things.
Lindsey was born Sept. 14, 1990, in Seattle to Darrell Lee Everding and Trena Marie Everding.
She is survived by her parents; sisters Hannah and Sarah; paternal grandfather, Clarence Everding; maternal grandmother, Susann Steele; and a host of aunts, uncles and cousins.
Memorial services will be at 7 p.m. Friday at Calvary Baptist Church in Craig. A candle light vigil will follow.
Memorial donations for Lindsey can be made to any Wells Fargo Bank.