1925 - March 20, 2009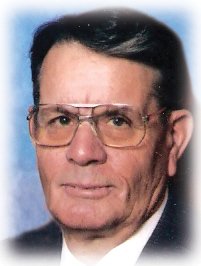 Teddy C. "Ted" Paulson Sr., a longtime Craig resident, died March 20, 2009, at his home in Craig. He was 83.
Ted was born Dec. 2, 1925, near Baggs, Wyo., the son of Peter E. and Estella (McClellan) Paulson. Ted was raised near Baggs and attended school there; he graduated from high school in 1944.
Ted married Faye M. Morgan on Aug. 27, 1944, in Craig. On September 29 of that year, he was called to serve his country in the U.S. Navy. Ted spent the majority of his service time in Okinawa.
After his time in the service, Ted returned to Baggs. In 1947, he and his family moved to Craig where Ted had resided since.
Ted worked in various occupations, including that of a laborer for a pipeline company, laying carpet and carpentry. He was involved in the construction of several buildings in Craig.
He also was the owner and operator of his own shoe repair business. After his retirement, he and Faye spent winters in Yuma, Ariz., for 15 years. Ted was an avid golfer and enjoyed reading the daily newspaper.
Ted is survived by his wife, Faye Paulson, of Craig; daughter, Karen K. Witham, of Las Vegas; sons Teddy C. Paulson Jr., and Jack E. Paulson and wife Linda, all of Craig; seven grandchildren; 13 great-grandchildren; sister Evelyn Henderson, of Mesa, Ariz.; sister-in-law Sarah Faye Paulson, of Craig; numerous nieces and nephews, and his faithful companion Ginger, his Yorkshire Terrier.
He was preceded in death by his parents; sisters Georgia Short and Faye Pepmyer; and brothers Harold and Ralph Paulson.
A memorial service was March 28, 2009, at The Grant Mortuary Chapel with Paul Prestrud officiating.
The soloist was Wanda Brown, who sang "Wind Beneath My Wings" and "Precious Memories" accompanied by Anne Carr. Honorary pallbearers were "all Ted's family and his many friends.
Interment of his cremains will take place at a later date. Memorial donations may be made to the Northwest Colorado VNA and Hospice in care of Grant Mortuary.