1978 - August 15, 2008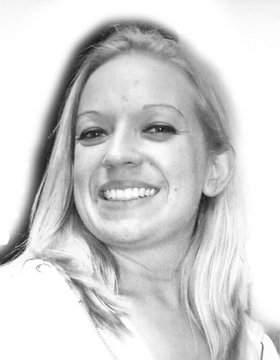 Shannon Marie (Dill) Senkevech, 29, of Craig, died Aug. 15, 2008, at the University of Colorado Hospital in Denver from complications of massive brain injury.
Shannon was born Nov. 9, 1978, in Caro, Mich., the daughter of Larry and Linda (Nusz) Dill. She moved with her family to Colorado in 1982. She was educated in Denver and Granby.
She married Tommy Senkevech in April 2001. She was the mother of three beautiful children, Aaron, 11, Brandon, 10, and Arianna, 6.
Shannon managed her family business, All A Boat Beads in Steamboat Springs. She was first and foremost a wonderful mother to her children, a loyal and caring friend to many in our community of Craig, a loving daughter and sister. She loved to have fun with her family and friends. She liked to go camping, loved to dance, and was very creative in her hobby of making jewelry which became a family business in the summer of 2007.
She is survived by her three children; her parents, Larry and Linda Dill; and her brother, Deric Dill, all of Craig; a host of extended family, many aunts, uncles, and cousins, her grandmother, Lula (Nusz) Piazza of Vassar, Mich.; special friends, Brandy and Mike Pfister, Kristy Davis, Mike Flint, her former husband, Tommy Senkevech, and her loving friend, Dustin Haggarty.
Shannon was preceded in death by an aunt, Karen (Dill) Gaudett; her grandfathers, Calvin Dill and George Nusz; her grandparents, Richard and Dorothy (Nagy) Damm; and her great-grandparents, Almon and Eleanor Adams.
Visitation is from 6:30 to 9 p.m. Thursday, Aug. 21, at Grant Mortuary in Craig. A funeral is at 11 a.m. Friday, Aug. 22, at First Baptist Church of Craig, 1150 W. Ninth St., with the Rev. Leonard Browning officiating. Burial will be in Indianfields Township Cemetery in Caro, Mich.
The family would like to thank all who have showered them with their love, prayers, support, and sympathy during the difficult weeks following Shannon's injury and death.