1944 - July 14, 2008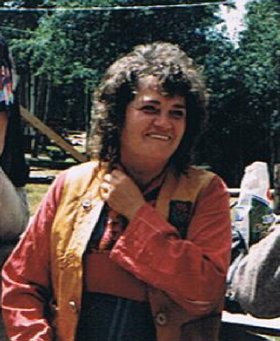 We are sad to announce our beloved Judith Diane McGoran, known to most as Judo or Judy, died July 14, 2008, at her home in Craig.
Judy was born Oct. 9, 1944, to Almon Joseph Elliston and Cassie Lucille Fox in Centralia, Ill. Her father was a longtime entertainer from whom she got her passion for music. Judy spent the early years of her life in the entertainment industry, singing and promoting entertainment in Chicago, Atlanta and Colorado. She moved from Atlanta to Milner in 1980. Among her endeavors, Judy worked for many years at Colorado Mountain College, Alpine Taxi and drove the "Happy Bus" for Steamboat Springs Transit.
Judy is survived by her husband, David Lewis, of Craig; daughter, Jessica (Cassie) and granddaughter, Caitlyn, of Redding, Calif.; sons, Justin and Beau, of Hayden; and stepsons, Josh and Nathan, of Hayden and Craig, respectively. She also leaves behind her sister, Sherry, of Las Vegas; brother, Ron, of Baltimore; and brother, Mickey, of Atlanta. She was preceded in death by her eldest son, Thys, formerly of Atlanta. She was a godmother to children of all ages.
Because of Judy's enormous love, her passion for life and vast community of friends and family across the country, please join us in a nationwide memorial on Aug. 22. Judy's loved ones will gather together on this date, wherever they may be, and at 8 p.m. MDT, "Shout It Out For Judo!" Light a candle, say a prayer, play a favorite song, propose a toast : whatever moves you, just let her know you love her and celebrate her!
We know God blessed her during her wonderful life and that he continues to hold her in his grace.
A Web site has been set up in her honor at www.judymcgoran.com to provide a place to share our memories of her.