Click here to submit an Obituary
---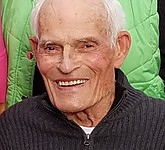 Craig
Galord "Gay" Louis Flies 93, long time resident of Craig, Colorado passed away peacefully at his daughter's home in Fort Collins Thursday morning, October 13, 2016. Born July 9, 1923 and raised on a farm in Nemaha County, Nebraska, near ...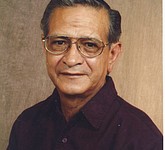 Craig
Norman Charles Lopez passed away in his home Aug. 24th in Craig, CO. of natural causes. He was 77 years old. Services were held Sept. 2, 2016 at Saint Michael's Catholic Church in Craig, CO. He was born in Penasco, ...
Craig resident, Morris Reiman, died on Thursday, October 13, 2016, at Sandrock Ridge Care & Rehab Center. He was 86. Upon his request, no services will be held. Memorial contributions may be made in his memory to Sandrock Ridge in ...
Patsy May, formerly of Craig, died Friday, September 30, 2016 in Grand Junction, CO. Services will be held at 11:00 a.m., Saturday, October 29, 2016 at The First Congregational Church, located at 1425 North 5th Street, Grand Junction, CO 81501. ...
Trystan Corbyn Campbell was born on April 20th 1998 in Steamboat Springs, Co to April Chavira-Montieth and Adam Campbell. Trystan went to Moffat County High School where he would have been a Senior. Trystan loved anything outdoors especially fishing, and ...
Velma "Cotton" Sheehan, of Dixon, Wyoming, died Tuesday, October 4, 2016 at her home. Funeral services will be held at 2:00 p.m., Wednesday, October 12, 2016 at The Baggs Community Center. Memorial donations may be made to The Little Snake ...
Hayden
Arlene Louise Zato, was the daughter of Loyd Kenneth Cork and Pearl Agness Puler, and was born on May 3, 1923 in Hayden, Colorado. She lived up on the cog just outside Hayden, Colorado. She attended and graduated high school ...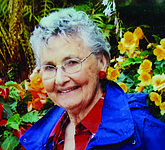 Craig
Mary Patricia May, known to her friends and family as "Patti", passed away peacefully on Monday, August 22, 2016 at the age of 91. She was born in San Fernando, California. She lived a full, spirited and adventurous life. She ...
Craig
Jack Eugene Timmer Sr. was born August 14, 1929 to Herman and Sylvia Timmer in Craig Colorado. On September 25th, 2016 he left us at the age of 87. He was a brother to Willa Mae, Betty Joe, and Luella. ...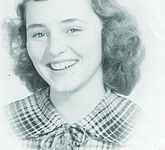 Greeley, CO
Kaye Howard Grounds, 85, of Greeley passed away on Saturday, Oct. 1, 2016, at the Garden Square of Greeley Assisted Living. Kaye was born March 6, 1931, in Craig, Colo., to Herold and Thelma Howard. She attended school in Craig ...
Craig
Arlene Zato, formerly of Craig, died Monday, October 3, 2016 at The La Villa Grande Care Center in Grand Junction. Graveside services will be held at 1:00 p.m., Friday, October 7, 2016 at Craig Cemetery.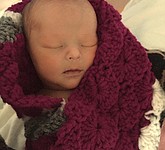 Blayze Wayne Vernon passed away peacefully in the arms of his parents at 7:24 a.m. on the morning of September 24, 2016. Blayze was six days old and was born in Meridian, Idaho at 4:59 a.m. on September 18, 2016. ...
Craig
Jack Timmer Sr, of Craig, died Sunday, September 25, 2016 at The Sandrock Ridge Care Center. Memorial services will be held at 11:00 a.m., Thursday, September 29, 2016 at The Grant Mortuary Chapel, Military Honors will follow at Craig Cemetery.
Craig
John Martinson II, of Craig, died Wednesday, September 21, 2016 at his home. Memorial services will be held at 1:00 p.m., Saturday, October 1, 2016 at Arthur Baptist Church in Arthur, Nebraska.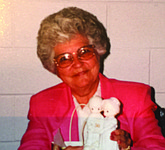 Lois M. (Fetty) Cook, 87, born August 22, 1929 in Kennett MO and longtime resident of Craig CO went to be with the Lord on Thursday, September 15, 2016, in Bloomfield NM. Lois married William H. (Billy) Cook on January ...
Archive by year: