Obituary
Craig
Iris was born in Dixon, WY on Oct. 2, 1925 to Ira and Rhonda (Adams) McAlister. She attended the Savery and Dixon schools until her senior year at which time she moved to Craig and graduated from high school in ...
Craig
Warren Jay Cooper was born August 12, 1942 in Craig Colorado at the Daisy Clausen Maternity Home at 800 Barclay Street to Donald Cooper and Josephine (Lewis) Cooper of Wilson Creek near Axial Colorado. He was raised in Craig Colorado, ...
Craig
Florence Ellen Prather was born on October 25, 1923, in Brighton, Colorado, the daughter of Murl and Alta (Talkington) Prather. She moved to Craig with her family when she was two years old. Florence attended school in Craig and graduated ...
Ballwin, Mo.
Former resident Jimmy L. Geary Passed away. He was born in Stidham, Ok and passed away in Balwin, MO. Jim was employed by Babcock & Wilcox . While in Craig he was a member of the Bears Ears Sportsman's Club ...
Johnny, 61, passed away after a long battle with cancer. He was the son of the late John H and Ruth (Gearing) Abram of Pittsburgh, PA. John worked at Victory Motors in Craig before moving in 1994. Survived by his ...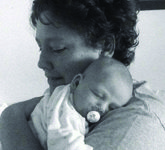 Evanston, Wyo.
Vicky Marie Graham, 50, passed away in Evanston, Wyoming on Wednesday, January 22, 2014. She was born on June 10, 1963 in Crawfordsville, Indiana, the daughter of Robert Eugene and Betty Ann (Hale) Maddox. She married Barry Wayne Graham on ...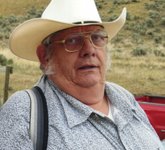 Craig
Ronald Glen Kettle, 68, of Craig, passed away Jan. 10, 2014, at Wyoming Medical Center in Casper, Wy. He was born in Montrose, CO, on Aug. 10, 1945, to Jesse Glen Kettle and Margaret (Penko) Kettle. He graduated from Montrose ...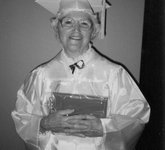 Grand Junction
Mary Louise Roland, of Grand Junction, passed away peacefully the morning of January 15, 2014 after an evening of pie and celebration with family and friends. Mary was born December 28, 1919 in Knapp Wisconsin to parents Heinrich and Maria ...
Death Notice
Mildred Moore, of Craig, mother of Linda Pubanz and Karen Schade, died Sunday, Dec. 29, 2013, at The Sandrock Ridge Care Center. No services are planned.
Ralph O. Williams, 68, of Hayden, died Dec. 21, 2013, at West Hope. Services are 2 p.m. Jan. 4, 2013, at the Church of Jesus Christ of Latter-day Saints in Craig. Memorial contributions can be made to the Church of ...
Craig
Florence E. VanTassel, a longtime Craig resident, died Friday at her home. Funeral services will be at 1 p.m. Thursday at the Craig Christian Church. Interment will follow in the Craig Cemetery. Memorial donations may be made to the 4-H ...
A funeral service for George E. Ratcliff was held at 11 a.m. Tuesday at the Family Life Church with Pastor Marty Crump officiating. Interment followed at Mt. Pisgah Cemetery with military honors provided by American Legion Post No. 42 Honor ...