Obituary
Aldean Ona Hassig Schanck passed away peacefully on July 30, 2013 in Northglenn CO; she was 87; proceeded by her sisters Betty, Naomi and Jackie. She is survived by her Daughters, Vicki Springer and Randi Mason and her son Kyle ...
Maybell
Ruth Sheridan, of Maybell, died Monday, Aug. 12, 2013, at The Memorial Hospital. A service is pending.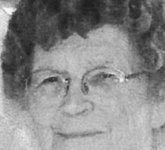 Formerly of Craig
Laura Emelia Forsberg Swanson, 98, of Lingle, Wyo., died August 10, 2013 in Lingle. She was a Craig resident from 1937 to 2006. She was born February 4, 1915, to Emil and Laura Blixt Forsberg in Stockdale, KS, in a ...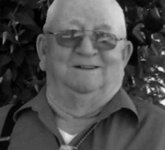 Meeker
Tom Wise was born in Meeker, CO to Harvey and Ethel Wise on October 13, 1922. He was the fifth of seven children, and the first-born son. Tom attended school in Meeker, and graduated from Meeker High School. He worked ...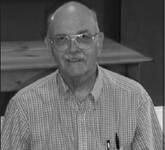 Howard Hilbert Kling, son of Hilbert and Gladys (Hansen) Kling, was born in Augusta, Wisconsin on July 16, 1935 and passed away surrounded by his family on August 28, 2013 in Craig, Colorado following a brief ill­ness. He spent his ...
Death Notice
Barbara E. Green, 92, former longtime resident of Craig, passed away Friday, July 26, 2013. Private service pending.
Michael Fedinec, of Craig, died Tuesday, July 30, 2013. Memorial services will be held at 10 a.m., Monday, August 5, 2013, at Saint Michael Catholic Church.
Craig
Susan J. Hucke, of Craig, died May 8, 2013, at her home with family and friends at her side. A memorial service will be held at 10 a.m. Saturday, Aug. 24, at Loudy-Simpson Park's east picnic area. A barbecue will ...
Craig
Dorothy A. Stark was born on November 23, 1923, in Littleton, Colorado, the daughter of Charles and Sadie (Bowers) Harcourt. She was raised and attended school in Littleton. Dorothy married Robert C. Stark Sr. on August 25, 1942, in Longmont, ...