Obituaries
Dr. William May, 71, died in a motorcycle accident April 27, 2013, in Fabens, Texas. He was a longtime resident of Craig, then moved to Alamogordo, N.M. He owned May Chiropractic Clinic, where he worked as a chiropractor.
Craig
Rosella Hill, of Craig, passed away April 26, 2013, at Hospice and Palliative Care of Western Colorado. Services are pending.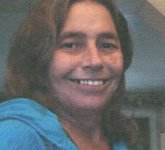 Vernal, Utah
Susan Mae Hall Dingman, of Vernal, Utah, wife of Curtis Page Dingman, passed away April 27, 2013, at her home in Vernal. She was born May 29, 1957, in Scottsbluff, Neb., to Leon Harvey and Betty Ann Wilma Humpson Hall. ...