Obituaries
Alice Grace Gould Lawrence was born Oct. 22, 1922, on Missouri Heights near Carbondale. She was raised and attended school on Missouri Heights and in Carbondale, where she graduated from high school. Alice later married William Spencer Lawrence and they ...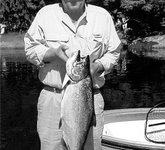 Edwin E. Strausborger passed away Nov. 18, 2012, of Congestive Heart Failure. Ed was born in Sunbeam, Colorado on July 22, 1923, to Franklin and Cora Strausborger. He was the third youngest of nine children. He was preceded in death ...
Death Notices
Memorial services for Wayne Haggerty will be at 10:30 a.m. Saturday, Dec. 1, 2012, at the Church of Christ, 795 Green St. in Craig. Memorial donations may be made to the Alzheimer's Foundation, in care of Grant Mortuary
Landon Hatcher, son of Chris and Amber Hatcher, of Meeker and formerly of Craig, died Tuesday, Nov. 27, 2012, at his home. Memorial services will be at 4 p.m. Sunday, Dec. 2, 2012, at the 4-H Building at the Rio ...