Obituaries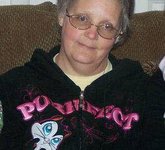 Lorna Diana Mauth was born Sept. 19, 1965, in Alamosa, the daughter of Wendell and Janet (Davis) Mauth. She was raised in Walden, where she lived until her sophomore year in high school at which time her family moved to ...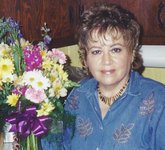 Precilla Jane Isenbarger died Friday, March 23, 2012, at the University of Colorado Hospital in Aurora. She was 67. Precilla was born June 24, 1944, in Denver, to Leopoldo "Leo" Trujillo and Enriqueta Trujillo. Precilla was raised in Hayden, and ...
Margaret Ann Bailey's parents, Raymond and Ethal Jordan, were pioneers and lived in a second home on the Owen and Ruth Jordan homestead on Morapos Creek. The evening before Peggy was born, the temperature was extremely cold, and by morning ...