Obituaries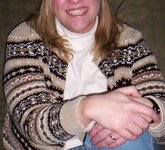 Laurel Marie Causer, also known as Betty Boop with the attitude, played her final bingo game Sunday, Sept. 18, 2011. She was 39. Laurel arrived in this world with a Starbucks in hand wearing a tie-dyed T-shirt. Although she had ...
Francis Rutherford, a longtime resident of Craig and the Yampa Valley, died Monday, August 29, 2011, in Aurora. A graveside service will be at 1 p.m. Saturday, Oct. 8, 2011, at Craig Cemetery.
A funeral service for David Brown will be held at 11:00 a.m. Friday, Oct. 7, 2011, at the North Park Community Church in Walden. Interment will follow in the Jackson County Cemetery. Memorial donations may be made to the NWCO ...