Obituaries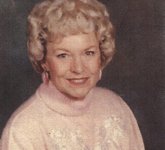 Lavina (Billie) Sanchez was born April 19, 1933, to Helen Jeffcoat and Charles Mead on a homestead north of Hamilton. She attended school at the Little Beaver country school and in Craig. When she was 10, Billie moved to California ...
Caroline Winn died on Oct. 23, 2011, at her home. She was 95 years old. Caroline was born Oct. 1, 1916, in Severance to Godfried Benjamin Winder and Anna Brunner Winder. She was raised in Windsor and attended Windsor High ...
Richard Dale Atchley was born on April 20, 1946, in Lebanon, Mo., the son of Glen and Beulah (McCormick) Atchley. He was raised and attended school in Pueblo. Following high school, Richard joined the U.S. Navy and served four years ...