Obituary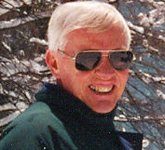 Veryl Cleverly was born Oct. 5, 1937, and died May 1, 2011, of complications from open heart surgery. He was the eighth child born to Viene Lauretta Potts and Thomas Franklin Cleverly. Veryl was born in the basement house that ...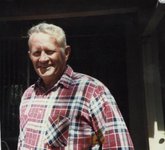 Jack Oval Northrup died Wednesday, Feb. 16, 2011. Jack was a jack of all trades. He logged when he was a young man and then started building homes and barns. Jack enlisted in the U.S. Marine Corps and fought in ...
Helen Leabo, of Craig, died Wednesday at Sandrock Ridge Care & Rehab Center. A mass of Christian burial will be at 11 a.m. Saturday at St. Michael Catholic Church. Interment will follow in the Craig Cemetery. Mrs. Leabo is the ...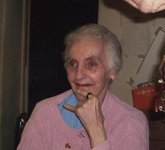 Viven Louise Perry died Tuesday, March 29, 2011. She accepted Jesus Christ as her Savior at the age of 15. She died after a long illness. Viven was born Dec. 9, 1940, in Craig, to Fredrick Lyle Wilson (deceased) and ...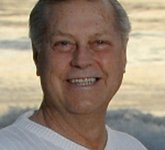 Ralph Henderson, 68, of Fort Collins, died Monday, May 2, 2011, at his home. Recitation of the Rosary and a vigil service were held Friday, May 6, 2011, at St. Joseph's Catholic Church. Mass of the Resurrection was celebrated Saturday, ...
Gerald Henry "Hank" Rader, a former Moffat County resident, died Thursday, May 12, 2011, in Cortez. Services are pending.
Donald M. Rolando, Sr., died Thursday, May 12, 2011, at Sandrock Ridge Care Center in Craig. Donald was born in Mount Harris to Joseph and Blanch (Waggoner) Rolando on Sept. 12, 1934. Don served in the Korean War and when ...
Carol Hutchins Rickman, 82, of Steamboat Springs, passed away at the Doak Walker Care Center on Saturday, April 30, 2011, after a lengthy illness. She is survived by her children, Betty (BJ) Barnes, of Hayden, Bryan (Lucy) Rickman, of Hayden, ...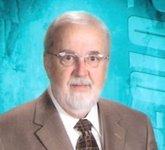 Craig Douglas Smith, a well-known Craig Middle School band instructor, died Sunday, May 15, 2011, at St. Mary's Hospital in Grand Junction following a brief illness. He was 64. Craig was born Sept. 22, 1946, in Winfield, Kan., the son ...
Gage Theory Grandbouche, son of Ty and Jessie Grandbouche, died Sunday at The Memorial Hospital. Private services will be held.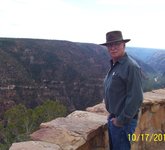 Gerald "Hank" Henry Rader, born April 8, 1940, in Craig, passed away May 12, 2011, in Cortez. Gerald is preceded in death by his father, Harvey Rader; mother, Mary Rader, and sister, Linda Rader. He is survived by his wife, ...
Craig Smith, a Moffat County School District band teacher, died Sunday, May 15, 2011, at St. Mary's Hospital in Grand Junction. Services are pending.
Kirby Barber died Monday, May 2, 2011, at Sandrock Ridge. He was born July 28, 1931, in Sheridan, Mo., to Samuel F. Barber and Zelth P. Payne. He was the oldest of five children. Kirby married LaVerna (Coleman) Barber on ...
Chloriene Estlee Curtis died Tuesday, May 24, 2011. She was 91. She was born Jan. 4, 1920, to Alfred and Amy Emmerson in Hartville, Mo. She graduated from high school in Hartville and was planning to attend beauty school. That ...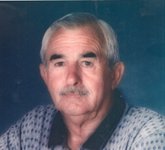 Doug Deyo was born April 26, 1936, in Bakersfield, Calif., to Lenore (Urie) and Martin Deyo. He died Friday, May 20, 2011, in Craig. Doug moved to Craig in 1942. He graduated from Moffat County High School in 1959, then ...