Obituaries
Nyle Steven Rollins died March 18, 2011. He was born Oct. 14, 1952, in Craig, to Orson H. and Ina Taylor Rollins. He married Merilyn Nelson on Feb. 12, 1976, in the Salt Lake City Latter-day Saints Temple. Nyle was ...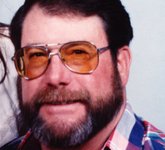 Lynn A. Barber died Saturday, March 26, 2011, at his home in Vernal, Utah. He was born in Hayden to Ole and Jean Templeton Barber. He graduated from Moffat County High School, married Linda Brown Barber, and moved to Vernal ...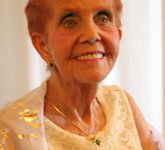 Georgia J. Herod was born to George and Sybil Hall on Dec. 4 1932, in Salt Lake City at Holy Cross Hospital. One sister, Junne (Hall) Charon (Mel) Saunders, of Midvale, Utah, survives. Georgia married Jay B. Dunn on Dec. ...
Edith Kline Euler, of Thornton, died Sunday, March 27, 2011, in Thornton. She was 91. She was born Sept. 22, 1919, in Craig, the daughter of Ernest Kline and Elizabeth Herod Kline. She graduated from Moffat County High School. Edith ...