Obituaries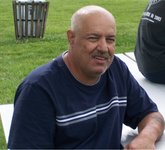 Rickey John Faccenetti, of Craig, died Sunday, June 5, 2011, after a courageous battle with cancer. Rick graduated from Carbon High School in 1973. He was a coal miner, an over-the-road truck driver and at age 24, was the youngest ...
Avis C. Funk, a lifelong Hayden resident, died Wednesday, June 1, 2011, at Sandrock Ridge Care Center in Craig following a lengthy illness. She was 93. Avis was born Aug. 22, 1917, near Hayden, the daughter of Oliver Wolcott and ...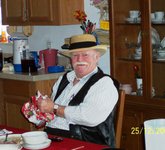 Hugh E. Self, 83, of Craig and formerly of LaPlata, Mo., died Friday, May 6, 2011, at his residence surrounded by his loving family. Hugh was born Christmas Day in 1927, in Green Castle, Mo., the son of James Franklin ...