Obituaries
Willa Hunter, a longtime Oak Creek resident, died on Saturday, Sept. 4, 2010, at the Doak Walker Care Center in Steamboat Springs. She was 94. Willa was born Sept. 27, 1915, in Denver, the daughter of Mark and Stella (Stanley) ...
James Charles Fejt, of Arizona City, Ariz., and a former longtime Craig resident, died Thursday, Sept. 2, 2010, in Gilbert, Ariz. He was 70. Jim was born on April 30, 1940, in Big Springs, Neb., the son of Frank and ...
Services for Rich Buckley will be 11 a.m. Friday, Sept. 17, 2010, at the Maybell Church. Following the services, anyone who wishes may travel with the Buckleys to Diamond Peak, where Rich's ashes will be spread.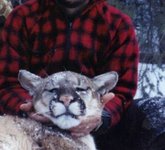 Daniel Lavern Weber was born June 30, 1965, to Pat and Bonnie Weber of Craig. He died Aug. 27, 2010, in Meeker. Dan attended school in Moffat County and graduated from Moffat County High School in 1983. He grew up ...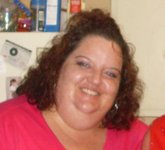 Rhonda Kay (Burl) Armstrong, of Denver, died in her sleep from natural causes Sept. 6, 2010, in Parker. She was 43. Rhonda was born May 25, 1967, in Boulder to Gordon Ross and Beatrice Sue Burl. She attended Moffat County ...