Obituaries
Francisca Guiterrez died Sunday at The Memorial Hospital in Craig. A funeral for a Gutierrez is at 5 p.m. Aug. 6 at Calvary Baptist Church.
A community celebration of Lorna Lou Farrow's life is at 10:30 a.m. Wednesday at Olympian Hall in Howelsen Lodge. Take a dish to share with friends. In lieu of flowers, contributions may be made to The Bust of Steamboat fundraiser ...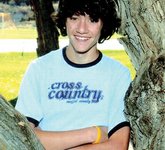 Shane Logan Braselton, 20, of Craig, died July 29, 2009, at St. Mary's Hospital in Grand Junction. Shane was born Nov. 30, 1988, in Gillette, Wyo. Shane lived in Wyoming and Nevada for a short time before moving with his ...