Obituaries
Glenna Thompson died Aug. 7, 2008, at age of 88. Glenna was born Nov. 9, 1919. She was preceded in death by her husband, Denver M. Thompson. She is survived by her children, Thomas Thompson, former Steamboat Springs resident Catherine ...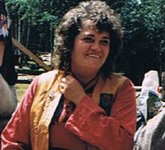 We are sad to announce our beloved Judith Diane McGoran, known to most as Judo or Judy, died July 14, 2008, at her home in Craig. Judy was born Oct. 9, 1944, to Almon Joseph Elliston and Cassie Lucille Fox ...
Oak Creek
Longtime Oak Creek resident Lucienne Stetson died Aug. 2, 2008, at the age of 95. Lucienne Juliet Lauron Runyon Stetson was born Feb. 7, 1913, in France, to Maxim and Juliet Lauron. Maxim Lauron perished in World War I in ...