Click here to submit an Obituary
---
William "Wiggs" Gallegos, of Craig, died July 24 at his home. Services are pending.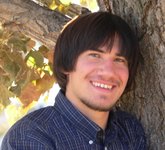 Kiefer passed away after battling a long illness on July 17. Kiefer was born in Steamboat Springs, but grew up in Craig and graduated from Moffat County High School. He is survived by his parents, Jim and Alicia Townsend and ...
Marie Collins died Aug. 1, 2013. She was the mother of Dennis and Starlene Collins.
Craig
Lucille (Amen) Wellman, 86, of Craig, Colorado passed away June 28, 2014 at The Memorial Hospital in Craig, Colorado. Lucille was born to John Amen and Anna Marie (Greenwald) Amen on December 22, 1927 in Loveland, Colorado. Lucille went to ...
Orem, Utah
Glen Dale Haggerty, age 79, of Orem, Utah passed away on Sunday, July 13th surrounded by family and friends. He was born in Craig, Colorado, December 31, 1934. He was one of ten children. He later married Velma Ruth Haggerty ...
Come join us in celebrating the life of Elna Yoast at the Fairgrounds Picnic Area in Craig from 11 a.m. to 4 p.m. Sunday, July 20, 2014. Lunch will be served. Bring memories.
Baggs, Wyoming
Michael Steven Quenzer, of Baggs, Wyoming, died Saturday in Huntington, Utah. Funeral services will be held at 11 a.m. Friday, July 18, 2014, at The Little Snake River School in Baggs. Interment will follow in the Baggs Cemetery. There will ...
Hayden
Afton Bruchez, of Hayden, died peacefully at Banner Gardens Hospice House in Mesa, Arizona on June 23, 2014. Afton was born February 13, 1930 in Vernal, Utah to Robert and Rosie (Slaugh) Cook. She married Albert Bruchez on November 15, ...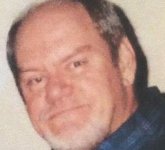 Craig
Mark Dallas Grove, 61, of Craig, CO died Tuesday June 17, 2014 after a very short illness. Mark was born in Fort Knox, Kentucky, July 20, 1952 to Dallas G. Grove and Sharon J. Amon (Bucklew). Mark was an only ...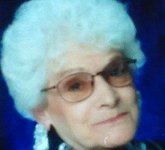 Beloit, Wisconsin
LaVance A. Norton, 89, of Beloit, WI, formerly of Craig, CO, died Sunday, June 29, 2014 in Premier Rehabilitation and Skilled Nursing. She was born December 14, 1924 in Ellis, KS the daughter of Adison and Agnes (Kutina) Rountree. LaVance ...
Craig
Services for Craig resident, Nineth Pereyra, daughter of Carmen Gomez and Ignacio Pereya, will be held Wednesday, July 9, at Callihan-Edfast Mortuary, 2515 Patterson Road, Grand Junction, CO 81505. Visitation is at 1 p.m. and service will follow at 2:30 ...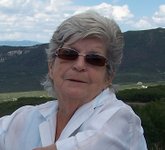 Grand Junction
Janelle was born to Johnnie and Nellie Callahan on May 30, 1942. She grew up and graduated from High school in Orange Texas. She met Walter Clarence (W.C.) Drgac and married on Sept. 16,1959. From this union 5 children were ...
Robin Sommers died from cancer at home July 1. She leaves behind husband Bradford, son Troy (Chip) Pilkington, deceased, daughter Tracy (Bren) Shaffer, son Shawn (Noi) Pilkington and grandson Joshua Peters.
Hayden
Bertha Davis, of Hayden, died Wednesday at The Doak Walker House at Casey's Pond Senior Living. Funeral services will be held at 2 p.m. Sunday at The Fusselman-Allan-Harvey Funeral Chapel in Syracuse, Nebraska. Interment will follow in the Unadilla Cemetery ...
Craig
Mytle Bates, of Craig, died Friday at The Memorial Hospital. Services are pending.
Archive by year: