Click here to submit an Obituary
---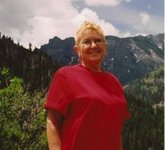 Dixie was born in Bakersfield California, to Harvey and Grace Purkiser. In 1974 she met and married James "Jim" Soots. Jim had a daughter, Cherie, who at the time was 9 years old and quickly attached herself to Dixie and ...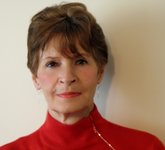 Alden, Janice Lorraine-age 69, of Walland, Tennessee, passed away Tuesday morning, August 19, 2014, while in the company of family, and loved ones in her home. Born in Brockton, Massachusetts on January 20, 1945 to George F, and Betty J. ...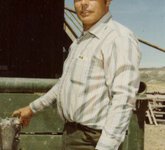 Craig
Roy Gene Markham was born June 2, 1929 to Niel and Coral Markham in Syracuse, KS. He was the second of 5 children. Roy was preceded in death by brothers George Markham, Joe Markham, Lee Markham and survived by sister ...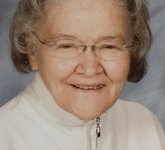 Boulder
Ollie Z. Pedersen, 88, of Boulder, passed away at TRU Community Care Hospice, Louisville, on August 19, 2014. A memorial service will be held on Friday, August 29, 2014 at 10:30 a.m., at the East Boulder Baptist Church, 7690 E. ...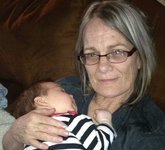 Craig
On August 19, 2014, Marion Kathleen Markham, born on December 5, 1950, passed away after a long battle with cancer. Diagnosed with breast cancer in 1999, she went through treatment and was thought to be in remission until 2007 when ...
Wilma Gray, 81, died Tuesday, Aug. 19, 2014 at the Intermountain Medical Center in Salt Lake City. A viewing will be held at 11 a.m. and service at noon Saturday, Aug. 23, 2014 at World Division Assembly of God in ...
Craig
Philip Gerini, a longtime resident of Craig, passed away Monday, Aug.18, 2014.
Rush A. Bagwell, former Steamboat Springs resident, died Friday, Aug. 15, 2014, at Horizon Care Center in Eckert. He was 89 years old. Memorial service will be held at 11:30 a.m. Friday, Aug. 22, 2014, at Taylor Funeral Service Chapel ...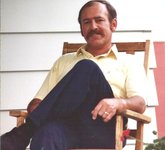 Hamilton
Ted passed away Friday, August 15, at his home in Hamilton. He was 62 years old. Ted was born March 11, 1953 in Pineville, West Virginia to Teddy and Kathryn (Spicer) Kelly. In 1961 the family moved to Broomfield, Colorado. ...
Craig
Larry Wolfe, 60, of Craig Colorado, entered peacefully into Eternity on July 26, 2014. Larry was born on October 19, 1953 to his wonderful mother Betty Lou Farrell. He is survived by his brother Dan Wolfe and his wife Kathie; ...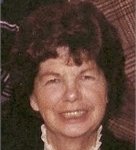 Rose Elizabeth Murphy Warner died on June 13, 2014, at the age of 93. Rose was born on Sept. 5, 1920. She was the daughter of Homer Denis Murphy and Mary Mac Comstock Murphy, the third child born of eight. ...
Meeker
Frank Gideon Cooley III, of Meeker, died Sunday, Aug. 3, 2014, at his home. Funeral services will be held at 10:30 a.m. Friday, Aug. 8, 2014, at St. James Episcopal Church. Interment will follow in Highland Cemetery. Memorial donations may ...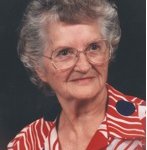 Then God sent her angel wings and she flew away to Heaven. Eckert, Colorado resident, Doris M. Moore, passed away surrounded by her loving family on Tuesday, July 29, 2014 at the Delta County Memorial Hospital in Delta, Colorado. She ...
Craig
Dolores Allen, of Craig and formerly of Hayden, died Thursday at her home. Graveside services will be held at 10 a.m. Thursday at the Hayden Cemetery followed by a celebration of her life at Cathy Lowther's home at 875 Marland ...
Dick Pearce of Craig, Colorado died at The Memorial Hospital the evening of June fifth. Dick was born December 27, 1938 at the Solandt Memorial Hospital in Hayden, Colorado to Bob and Claudia Corbin Pearce. His family lived at Lily ...
Archive by year: