Click here to submit an Obituary
---
Calvin LeBlanc August 20, 1925 – December 15, 2014 Calvin Loyal Leblanc, 89, stepped into glory with his Saviour on December 15, 2014. He was born to Lucien Collin and Sara Edith LeBlanc on August 20, 1925 in Sterling, Co. ...
Craig
Bonnie Cox, formerly of Craig, died Friday, January 9, 2015 in Grand Junction. Funeral services were held on January 15, 2015 at Grant Mortuary. Interment followed in Craig Cemetery. Memorial donations may be made to The Rebekahs Lodge of Sterling, ...
Craig resident, Kenneth "Conrad" Hazelbaker, passed away on Wednesday, January 21, 2015, at Swedish Medical Center in Englewood, Colorado. He was 81. Services are pending.
Former resident Heath Pierson (1989-2015), cousin of local resident AJ Pierson, died Tuesday, Jan. 20, 2015, near his home in Denver, Colorado. Services will be held in McCook, Nebraska on Saturday, Jan. 24. A local celebration of his life is ...
A memorial service will be held for Robert Alan Jones on Sat., Jan. 24 at 11:00 a.m. at: Orange Hills Assembly, 2910 N. Santiago Blvd. Orange, CA 92867 (714-974-7333). He will be missed greatly by his friends in California as ...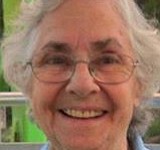 Mary was born in Cameo, Colorado, July 23, 1927, to Tony Mandis and Edna Jones Mandis, the second of six children. She met Paul Twite in 1945 after his discharge, from the Marines. They were married in June and started ...

Douglas Daryl Grinolds passed away suddenly at his home in Craig, CO at the age of 81 on December 22, 2014. Services were held Saturday, Dec. 27, 2014 at the Faith Lutheran Church, Palermo, with interment following at the Rest ...
Craig
James Steve Simos September 14, 1938 - January 10, 2015 Born September 14, 1938 at home in Craig, Colorado, James Steve Simos was the first son and second child to Georgia Vlahos Simos and Steve James Simos. He attended Colorado ...
Juana Garcia, formerly of Craig, died Friday, January 9, 2015 at The Collier Hospice Center in Wheat Ridge, Colorado. Funeral services will be held at 12:00 p.m., Saturday, January 17, 2015 at St. Michael's Catholic Church. A rosary will be ...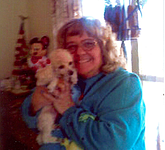 Mildred "Millie" Towner passed away January 5, 2015 at her Grand Junction home, she was 66. Millie was born on November 18, 1948 in Gunnison, Colorado from the union of Grant and Mary Crawley. She spent her childhood in the ...

Juanita "Tiny" Merrill (75), born 12/17/39 died 1/4/15 at TMH. She's survived by a sister, 3 daughters, 1 son, 10 grandchildren, and 33 great-grandchildren. She is preceded in death by her parents, a brother, 2 sons, a granddaughter, and a ...
Robert "Alan" Jones passed peacefully Dec. 19, 2014 at his home in Orange, CA. Son of Robert "Bob" and Margaret Jones, Alan graduated from Moffat County High School, Class of 1968. A talented drummer and pianist, he served in the ...
Maybell
Paul Hertzog February 6, 1923 - December 30, 2014 Paul Hertzog, passed away at his home on December 30, 2014, surrounded by his family. He is survived by his loving wife, Rosemary; children, Gary Hertzog, Devona Brannan (Larry), Bill Hertzog ...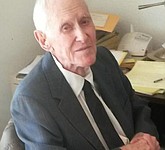 Craig
John, 94, of Craig, died after a brief illness. He is survived by his three daughters, Belinda, Carol, Cheryl; grandaughter, Jaelyn; brother, James; and former spouse, Carolyn Jones of Victorville, Ca.; as well as numerous nieces and nephews. He is ...
Steamboat Springs
Gary Lynn Moore, 66, resident of Steamboat Springs passed away December 24, 2014 at home. Services are pending. Yampa Valley Funeral Home is in charge of the arrangements.
Archive by year: