Click here to submit an Obituary
---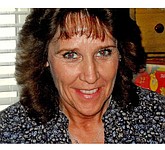 Amber Darlene Wilkinson 1965 – 2016 Amber was born January 25, 1965 in Martinsville, Indiana to Ted Joe Chamberlain and Helen Darlene Chamberlain. In 1978 they moved to Craig, Colorado. On June 4, 1983 she married her soulmate Steven D. ...
Englewood
Amber Wilkinson, of Craig, died Sunday, July 17, 2016 at The Swedish Medical Center in Englewood, Colorado. Funeral services will be held at 11:00 a.m. Monday, July 25, 2016 at Craig Christian Church. Interment will follow in Craig Cemetery. Memorial ...
Craig
F. Raymond Trauffer, of Craig, died Friday, July 15, 2016 at The Sandrock Ridge Care Center. Memorial services will be held in September.
Anna Mae Seely, of Craig, died Tuesday, July 12, 2016 at her home in Craig, Colorado. A Funeral Service will be held at 10:00a.m., Monday, July 18, 2016 at The Church of Jesus Christ of Latter Day Saints in Craig. ...
Fredrick D. Hening, 81, passed June 24, 2016. A service was held July 2, 2016 in Bothell, Washington.
Craig
Trystan Campbell, of Craig, died Saturday, July 9, 2016 at the University of Colorado Hospital in Aurora, Colorado. Memorial services will be held at 1:00 p.m., Saturday, July 16, 2016 at The Journey at First Baptist Church. Memorial donations may ...
Fredrick D. Herning, 81, passed June 24, 2016. A service was held July 2, 2016 in Bothell, Washington.
Purcell, VA
Oscar Carl Conway 1932 - 2016 Passed away on May 14, 2016 at home in Purcell, VA. He was born in Calgary, Canada and later moved to Craig, Colorado with his parents, Eleanor Burke Conway and Oscar Constant Conway and ...
Craig resident, Michael Gharrett Farnsworth, died as a result of a motorcycle accident on Monday, June 27, 2016, at St. Mary's Medical Center in Grand Junction. He was 69 years of age. A memorial service celebrating Michael's life will be ...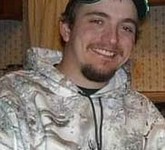 Tony Webb 29 passed away on May 15, 2016 in Craig Colorado.Tony was born in Springerville, Arizona on May 5, 1987. Tony's first year was spent in St. Johns Arizona with his mother and grandparents returning to Craig in May ...
James (Jim) Harold Ross, a long time resident of Craig, lost his long, hard fought battle with cancer on May 23 at his second home in Kona, Hawaii. Please join his family to celebrate his life on June 25th from ...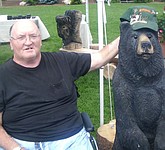 Bruce Edward Muhme 12/10/1953-6/3/2016, age 62, a longtime resident of Routt County passed away peacefully at Mantey Heights after a long battle with diabetes. Bruce was the second son of August Edward "Ed" Muhme and Alta Jean (Coyner) "Jean" Muhme ...

Hayden
Lifetime Hayden resident, Barbara Brazelton, went on a long ride down a dirt road in Hayden towards the golden streets of Heaven on Saturday, June 18, 2016. She was 69 years young. Barbara Gail Boone was born the daughter of ...
Craig
George Rector Essex, 92, of Craig, died June 9, 2016. No services are planned at this time. Mr. Essex was a U.S. Marine. Survivors include his son Jim and Merry Essex of Craig, 7 grandchildren, 8 great grandchildren, 11 brothers ...
Archive by year: