Prather's Pick: A new picture book by Audrey and Don Wood
Tuesday, January 21, 2014
Audrey and Don Wood have collaborated on a number of children's picture books. One of their best-sellers, "The Napping House," received a New York Times Best Illustrated Book of the Year award, and "King Bidgood's in the Bathtub," another picture book, was a Caldecott Honor Book. (The Caldecott Medal and Honor are prestigious awards given to the illustrators of the best illustrated children's books each year.)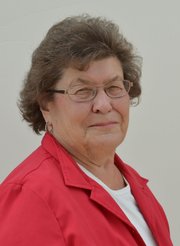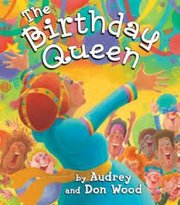 "The Birthday Queen" is a new picture book (2013) by Audrey and Don Wood. It is published by The Blue Sky Press, an imprint of Scholastic.
The illustrations in the book are done in bright colors, making it especially appealing to children.
The book is dedicated to "your birthday." Throughout the book, the Birthday Queen makes preparations for a birthday party, always referring to it as "your birthday." (What a great book to share with a child just before his or her birthday.)
The Birthday Queen lives at the Birthday Palace. It resembles a two-layered birthday cake with a lighthouse-like structure on each side. The palace is cream-colored with red trim, a heart-shaped door and a crown on top. A fence of lit birthday candles surrounds the palace. Gumdrop candies, candy canes and balloons decorate the buildings.
The queen wears a blue dress that's trimmed with stripes of green, yellow and lavender. Her shoes look more like those of a clown's. On her head, the queen wears an orange turban shaped like a crown.
The Birthday Queen sits inside the palace at a rather odd-shaped desk that has camel-shaped feet. She has been addressing birthday party invitations, and she has a huge pile of them, too. White doves stand in line, waiting for their turns to take the invitations to their destinations.
Besides getting the invitations out, the queen also checks out the games to make sure they're fun. There's pin the tail on the pig, a tank of apples for bobbing, a piñata, a bubble-blowing elephant and more.
The queen checks out the clowns, too. She wants to make sure they're funny. The clown who tickles her bare foot is surely funny, but the sad clown with a water hose full of holes isn't. There's so much water leaking out that the clown attracts frogs, and then to top it off, he soaks the queen. This clown does not pass the funny test.
And then it's today, and the Birthday Queen is planning your birthday. She goes to the Birthday Palace Bakery to get the birthday cake you requested. But they don't have it. The queen decides to make the cake herself. Boy, what a scene. There are eggshells, batter and frosting all over the place.
Then the gifts have to be wrapped. The queen uses her three magic wands to finish that task. But there's still the decorating of the birthday room to be done, and the queen notices that the guests already are arriving. The Birthday Queen snaps her fingers, and miraculously, the room is decorated like none you've seen before. The guests stare in awe.
The party begins, and there's a wonderful twist at the end.
This is a beautifully illustrated, charming book.
"The Birthday Queen" can be purchased in hardcover for $17.99. You can also find it at the Moffat County Library. Another new book from Audrey and Don Wood is "It's Duffy Time!"