At a glance
The singers of Moffat County High School CenterStage still are taking orders for singing valentines to be performed for community members Thursday and Friday. The service is $25 on Thursday or $35 on Valentine's Day and also comes with a special surprise. All money raised will go toward the MCHS Vocal Music Student Fund. To book a valentine, visit www.moffattickets.org. For more information, contact Hannah Dove at hannah.dove@moffa...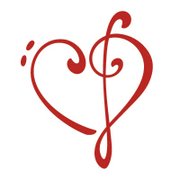 Craig — Music often says what regular words can't, and giving your loved ones something easy on the ear this Valentine's Day far exceeds anything Hallmark might have to offer for the occasion.
Moffat County High School's CenterStage choir continues to take orders for singing valentines this week, and it will keep doing so until almost the last minute. The deadline to book one of these performances available to community members is at least one day in advance, whether you're planning to serenade the special people in your life Thursday or on Valentine's Day itself.
The cost is $25 for a valentine Thursday and $35 on the actual holiday, a price that also will come with a special surprise.
The activity is a fundraiser for the MCHS Vocal Music Student Fund and a chance for the young singers to warm up for future performances. Their repertoire, which they've been practicing since the start of the second semester, includes standards like "L-O-V-E," "Till There Was You" and "My Funny Valentine."
"They're songs I think everyone likes. I know I like them," said MCHS junior Jacob Prescott, one of the group's tenors. "When it all comes together, it sounds really nice."
Sophomore Mark Nava said the project has been a little challenging, particularly some of the notes in "My Funny Valentine."
"It's a little low for me," the bass singer said.
Nava said he looks forward to getting out and about during the two days they'll be performing across Craig, showing what MCHS singers can do.
"I think it'll be fun to interact with the community and sing to them personally because usually, we just have concerts," said junior Moriah Mecham, a soprano. "The great thing about this is someone is thinking of someone else and trying to make them happy."
The singing valentines serve as a prelude to other performances for MCHS music students, including their appearance at University of Northern Colorado's 44th annual Jazz Festival in April.
Instructor Christina Wilcox said the small window of preparation time only has made her students better as they work on their singing.
"Our kids have accomplished more in the past 10 rehearsals than they have in a while, and I'm really proud of them," she said.
Contact Andy Bockelman at 970-875-1793 or abockelman@CraigDailyPress.com.