Steamboat Springs — Two Hayden ballots that were not counted because there was something wrong with them, such as not being signed, will not affect the outcome of the Hayden School Board race nor will they trigger a recount.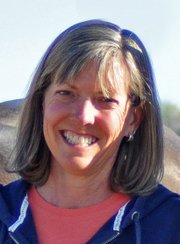 Election 2013

Click here for coverage of this year's races and issues.
The owners of the two ballots were sent letters informing them of the need to correct the problems, to sign affidavits attesting they voted the ballots and to provide identification. Routt County Clerk and Recorder Kay Weinland said Thursday that neither owner of the ballots met the 5 p.m. Wednesday deadline to complete that process.
Medora Fralick led Sharon Johnson by three votes, 377 to 374, but had that gap narrowed to two votes, a recount would have been required.
Fralick will join Brian Hoza and Tim Frentress Sr. to fill the three open Hayden School Board seats.
To reach Michael Schrantz, call 970-871-4206, email mschrantz@SteamboatToday.com or follow him on Twitter @MLSchrantz
Join the Yampa Valley VIP email club