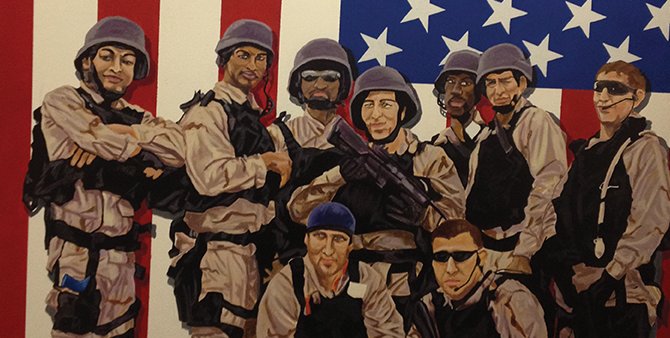 November 6, 2012, midnight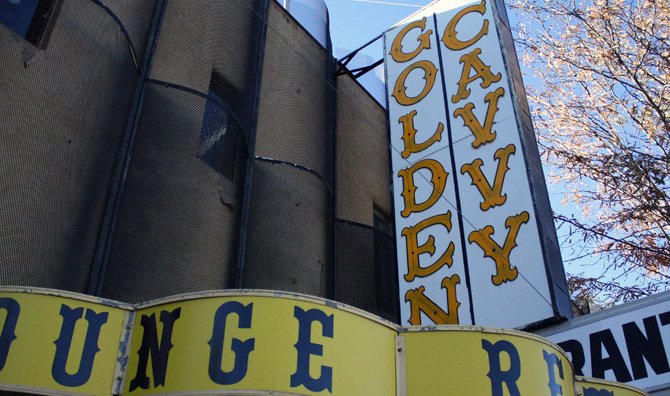 October 9, 2012, 5:19 p.m.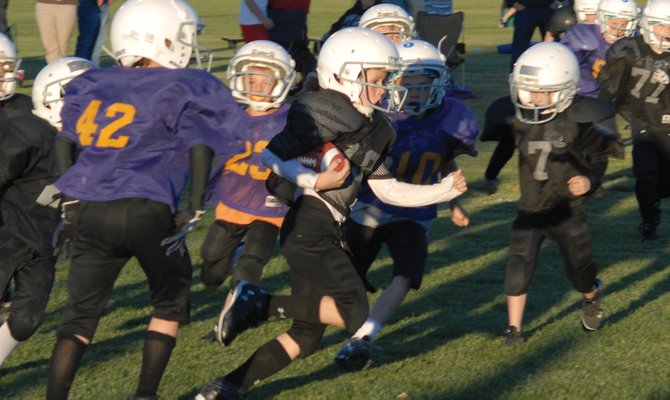 October 8, 2012, 11:28 p.m.
Obits
Stories

The Moffat County High School auditorium was overrun with adorable rats Saturday afternoon. Craig children in kindergarten through sixth grade starred in the Missoula Children's Theatre two Saturday performances of "The Pied Piper," a tale of a town in serious need of laughter and happiness. Taught to laugh only after the Pied Piper leads the rats and then their children away, the Hamelin townspeople learn the importance of living a happy existence and even invite the rats back to town. The youngest actors played the parts of the rats, but they were far from big and scary. With stage makeup, costumes and one short week of preparation, children took the stage having memorized all their lines and gave a professional performance to the large audience.

This time, it was the Moffat County boys basketball team's turn to survive a tough test on the road. The Bulldogs emerged victorious from a back-and-forth game with Grand Valley on Saturday in Parachute, 51-46. The boys had to step up in the final quarter to secure the win. The Bulldogs trailed, 40-36, entering the fourth quarter and did not regain the lead until there were about two minutes left in the game. But after taking the lead, MCHS got clutch foul shooting from senior Tyler Hildebrandt, who hit four free throws down the stretch to help seal the game.
The Colorado State Patrol on Saturday afternoon still was trying to piece together how four cars crashed in the morning on U.S. Highway 40 between Steamboat Springs and Hayden.
Inspiration is something all of us need at times. I'm always looking for inspiration to help me be a better assistant, mother, and wife. When I'm searching for inspiration to be a better person, I don't have to look far. In fact, I have two friends that pop right in mind for that sort of encouragement; Mo and Susan.

Event benefits the NOWCOS scholarship fund
Last weekend the Northwest Colorado Snowmobile Club hosted more than 100 riders for its 11th annual Poker Run. The event, which encompassed four card stations spread out over 24 miles of groomed trails, is one of NOWECOS' marquee fundraisers for its college scholarship program. NOWECOS awards two $1,200 scholarships to graduating Moffat County High School seniors each year.

Raising hogs is an enterprise as dirty and physically demanding as it sounds. Regardless of the type of operation hogs have never been widely regarded for their sanitary existence by the general population. Though breeders in the industry are quick to dispel the myth that hogs are filthy, and tout the animal as being the smartest found on the farm, hog barns are notoriously foul smelling places, and are famous for dropping ill prepared visitors to their ever-loving knees.
Our View: With suicide rates in Colorado and especially on the Western Slope much higher than the national average, the editorial board finds the lack of a local support system for those who need help dealing with suicide troubling. Because state and local agencies appear to lack the resources and public support to deal with the issue, it may be up to community members to make sure Moffat County residents affected by suicide have an option for getting help at the local level.
This month local youth and adults are exhibiting animals, competing in the rodeo, or otherwise participating in events at the National Western Stock Show in Denver. My granddaughter Megan is competing in livestock competitions, too, and when she talks about the Stock Show it brings back memories of the years (and years and years) ago when I was a 4-H member. As a teenager, I exhibited steers at the National Western.
I don't know about you, but with the cold weather we've been having lately about all we want to eat is soup. Most of the soup recipes I have require lots of chopping of vegetables and cooking meats, and sometimes I just don't have a lot of cooking time. So it's great to have some quick soup recipes on hand.
The Snake River Rattlers once again find themselves among Wyoming's best in basketball. The two-time defending state champs figured to have some growing pains this season after losing stars from the past two years. But the Rattlers also brought back a strong core of seniors and since discovering their identity early in the season, have been on a roll.

The Moffat County girls basketball team would not be denied Friday in New Castle. The Bulldogs recovered from a poor-shooting first half and got it going in the second to survive a game Coal Ridge team, 54-46. Moffat County (8-3, 7-1 Western Slope League) struggled in its first road game of 2013, but dispatched the Titans (5-7, 4-5 WSL) with a strong second half on both sides of the ball. Down 11 at halftime, the Bulldogs looked out of sorts. Their shots weren't falling from beyond the arc or in the paint, and they turned the ball over much more than normal in the first half.
Craig's community, comprised of many business owners, farmers, ranchers and landlords may want to think twice about doing their own taxes this year. If they haven't used professional tax services before, now may be the time. Because congress didn't approve many things until January 2, the United States Internal Revenue Service, IRS, is now behind as far as getting tax forms done and released to the public.
The Craig Daily Press is now accepting applications for the 2013 Citizens Academic Scholarship, $500 to be applied to the Colorado Northwestern Community College in Craig. Current Moffat County High School seniors and graduates within the last three years are eligible to apply, as long as they are U.S. citizens and current residents of Moffat, Rio-Blanco, Routt or Carbon counties. Graduates must be enrolled for the fall semester at CNCC.