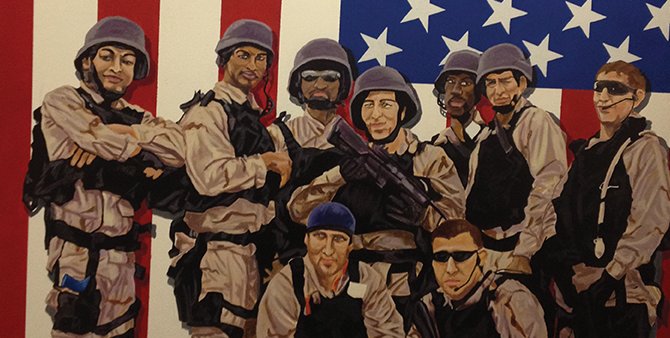 November 6, 2012, midnight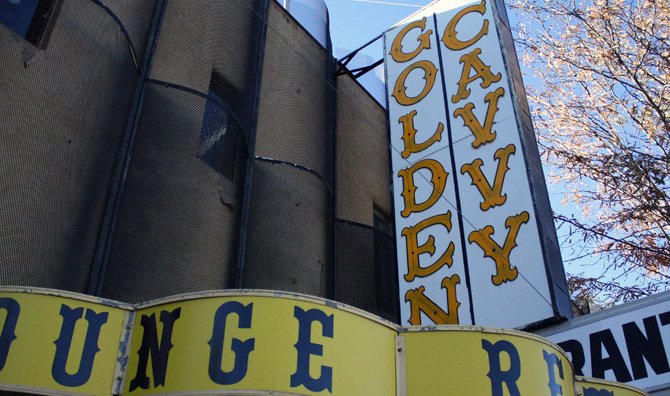 October 9, 2012, 5:19 p.m.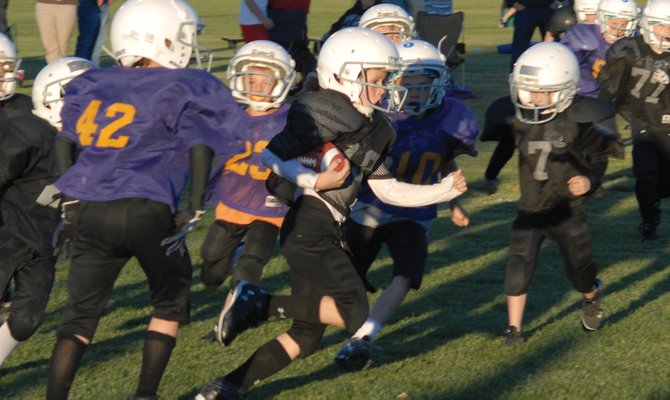 October 8, 2012, 11:28 p.m.
Stories
News from Colorado Northwestern Community College's Craig Campus:
Pinto had inherited a nice little fishing boat. He waited all winter to launch it. When springtime time came he invited his friend John to go with him. Friday after work they hosed it down and patched the holes to get it ready.
During her time in Iraq, Alma Felix would see her fellow female soldiers leave the Army installations where she worked at a desk job and head into combat with their male counterparts. But many returned home feeling that few knew of their contributions. "I guess we do disappear into the background," the 27-year-old former Army specialist said. "You always hear we're losing our sons out there. And although women have fallen out there, you really don't see very much of it." Now, with the Pentagon ending its ban on women in combat, Felix and other female troops hope the military's plan to open hundreds of thousands of combat jobs to them will lead society to recognize that they, too, can be courageous warriors. "We are the support. Those are the positions we fill and that's a big deal — we often run the show — but people don't see that," she said. "Maybe it will put more females forward and give people a sense there are women out there fighting for our country.
Federal agents have arrested a suburban Denver man accused of trying to trade explosive devices for cocaine or cash. Federal prosecutors said U.S. Bureau of Alcohol, Tobacco, Firearms and Explosives agents removed multiple explosive devices from the Morrison man's home Thursday and rendered them safe.
Matt Duchene scored two goals and set up another, Semyon Varlamov made 33 saves and the Colorado Avalanche beat the Columbus Blue Jackets 4-0 on Thursday night. Varlamov preserved his ninth career shutout and first of the season when he used his chest to block a shot from in close by Ryan Johansen early in the third period. Varlamov also got an assist from the Avalanche's penalty-killing unit, which shut down all six power plays by the Blue Jackets. Since allowing two power-play goals in a season-opening loss at Minnesota last Saturday, the Avalanche have killed 16 consecutive power-play opportunities by the opposition. Playing their first game since learning they had lost Steve Downie to a season-ending knee injury in Tuesday's win over the Los Angeles Kings, the Avalanche got another scare when John Mitchell took a puck off his face in the first period and left the ice holding a towel to his bleeding nose.
hit the road this weekend. Moffat County (7-3, 6-1 Western Slope League) will visit Coal Ridge High School Friday in New Castle, then go to Grand Valley Saturday in Parachute. In addition to being on the road, both opponents should provide greater challenges for the Bulldogs than their recent games against teams at the bottom of the league standings.
Moffat County has been perfect since break, but now the Bulldogs will have to prove they can get wins on the road as well. The Bulldogs (9-1, 6-1 Western Slope League) will play Coal Ridge Friday in New Castle and Grand Valley Saturday in Parachute in a league doubleheader. Both teams have gone 1-10 to start the season, but getting wins will still be important for the Bulldogs, who are sandwiched between Roaring Fork and Aspen atop the league standings.
During its regularly scheduled meeting, the Moffat County School Board unanimously approved:

Sixty Craig kids in kindergarten through sixth grade are spending some long days this week preparing for Saturday's production of The Pied Piper, put on by the Missoula Children's Theatre. With auditions held Monday, kids and directors have just six short days to put together an entire play. That means about three and a half hours of rehearsal each night, with a little less for the little ones in kindergarten and first grade.
Throughout my life, I've experienced moments of clarity that occurred without fanfare or expectation and illuminated my future. I'm not referring to the probing reflections that often accompany a mile-stone birthday or significant life event—marriage, major illness, the death of a loved one, the birth of a child—but moments that come unbidden, surprising me with their lucidity. At fourteen, rather than going straight home after the church youth meeting as instructed by our parents, I joined five friends for a joyride in an aging Ford. I sat between the Lindstrom sisters in the back seat as we fled parental authority through a lake-tinged night.
"Now concerning spiritual gifts, brothers and sisters, I do not want you to be uninformed." — Paul, 1 Corinthians 12:1-11. There seems to be some misunderstanding as to the difference between a spiritual gift and a natural ability. We are all born with a natural ability to be good at something — chef, preacher, administrator, baseball player, sheriff, US President, etc. — if we work hard to develop the natural gift given to us in our genes, so–to-speak. A spiritual gift is not something we develop on our own. It is given to us from the outside, a source that transcends the human mind.