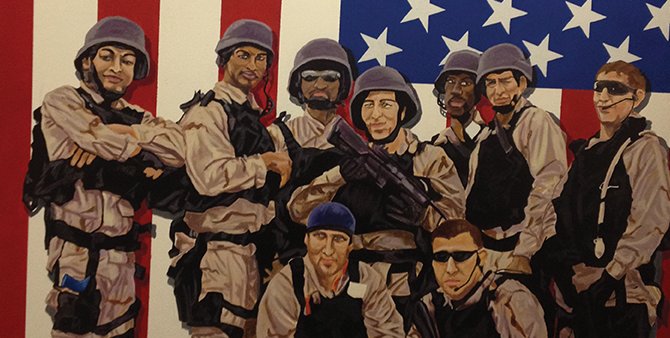 November 6, 2012, midnight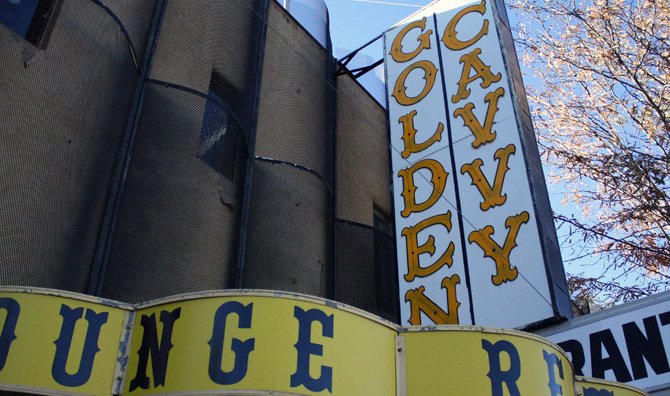 October 9, 2012, 5:19 p.m.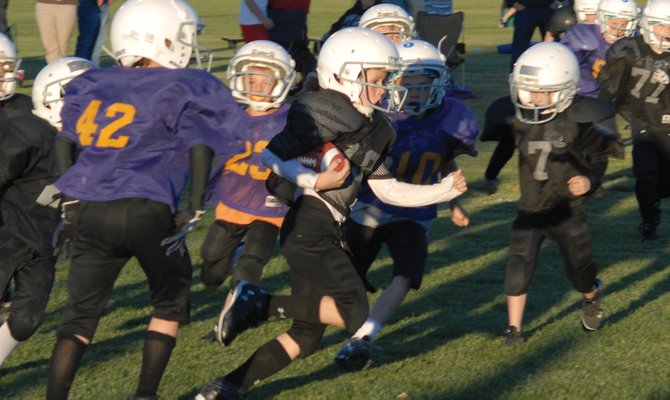 October 8, 2012, 11:28 p.m.
Obits
Stories
Wilson Chandler hit a tiebreaking 3-pointer with 14.9 seconds remaining in overtime and the Denver Nuggets beat the Portland Trail Blazers 115-111 Tuesday night for their season-best sixth consecutive victory. Danilo Gallinari added 25 points, including a key 3-pointer in the extra period. Ty Lawson had 24 points and 12 assists for the Nuggets, who are 2-0 in overtime this season. Portland, which lost for the first time in six OT games this season, was led by LaMarcus Aldridge's 28 points. Nicolas Batum had 22 points, J.J. Hickson 19 and Damian Lillard 16. Gallinari hit his third 3 of the game for an overtime lead but Aldridge responded with a turnaround jumper that tied it 109-all with 51.8 seconds left. Lawson then lobbed a pass to JaVale McGee for an alley-oop dunk.
Why wait on Washington when there's Wal-Mart? Wal-Mart Stores Inc., the world's largest retailer and the biggest private employer in the U.S. with 1.4 million workers here, said Tuesday that it is rolling out a three-part plan to help jumpstart the sluggish U.S. economy. The plan includes hiring more than 100,000 veterans in the next five years, spending $50 billion to buy more American-made merchandise in the next 10 years and helping its part-time workers move into full-time positions. The move comes as Wal-Mart tries to bolster its image amid widespread criticism. The company, which often is criticized for its low-paying jobs and buying habits in the U.S., recently has faced allegations that it made bribes in Mexico and calls for better safety oversight after a deadly fire at a Bangladesh factory that supplies its clothes. Wal-Mart said its initiatives are unrelated to those events, but rather are meant to highlight that companies don't have to wait for lawmakers in Washington, D.C. to fix the economy.
Moffat County Tourism Association Board meeting
Many economic indicators show improvement despite slow jobs recovery
The economy in Moffat County continues to show slow, but steady improvement, according to Yampa Valley Data Partners. YVDP last week released its first quarter economic forecast, which measures the local economy based off factors such as retail sales, real estate, employment, and construction. Those primary sectors show the local economy is improving slightly and has been for about the last year, the YVDP report states.
Cheating is a topic that many people don't like to discuss, but let's be honest cheating has been going on for years. Look at relationships in the past and present and list the people not only in the public eye that have cheated, but also the people in your own personal life. Over the years, cheating has become easier and easier to do because of our advances in technology. These days a majority of people have cell phones where they can text, send pictures, email, chat and visit web sites all in one place.
Our View: Given the amount of snowfall Moffat County has seen over the past month, the editorial board wants to thank those responsible for the excellent road maintenance and snow removal our area has received, and also to remind residents to stay vigilant in their own snow removal efforts. And with arctic-cold spells seemingly on the heels of every snowfall, board members also wanted to give credit to those individuals tasked with facing the brutal conditions as part of their livelihood.
THANK YOU! Those two little words will NEVER show our gratitude to the known, as well as the unknown, people who came to our aid after our home burned down.
The Craig 10 and under youth hockey team played four games over the weekend. Get the scoop on how they performed, as well as the newest standings from the bowling leagues at Thunder Rolls and from the Billiards Congress of America leagues. The pool leagues are headed for the playoffs starting next week.
A Moffat County graduate is making the most of her final year playing basketball. Angie Charchalis, a 2008 graduate of MCHS, is playing in her fifth year on the basketball team at the Colorado School of Mines and is leading the Orediggers in scoring this season. The former Bulldog has been a big scoring contributor in each of her seasons playing at CSM, averaging better than 11 points per game in the 2009-10 season, and more each year since. The Orediggers' style of play has gotten steadily faster during that time, meaning she has had to be a scorer for CSM in different styles.

"Silently, relentlessly, the snow piled up," Sylvia Beeler wrote in the 1979 February edition of the Northwest Daily Press. Recalling the great snowstorm of 1949, Beeler wrote then about the same things occurring present day. With snow piled up and temperatures dropping, the process of digging out of homes, bundling up, getting the car started and preparing for winter storms has become second nature for the residents of Craig and Moffat County. Moffat County's residents have a long history with battling the cold, and not always a winning one.

One of a kind
Surrounded by it, snow is comprised of millions of snowflakes, each unique in design and composition. Befuddling people since 135 B.C., technology has allowed a better look at how a snowflake forms and what it looks like close up. The Museum of Northwest Colorado in Craig has a snowflake exhibit on display that's second to none, featuring photos from William Bentley and Kenneth Libbrecht; the exhibit has many other items for patrons viewing pleasure. Before ascending the stairs to the exhibit, the center of the museum features a video on the history of recording snowflakes and displays some of the first microscopes ever used to view them on loan from Yale University.