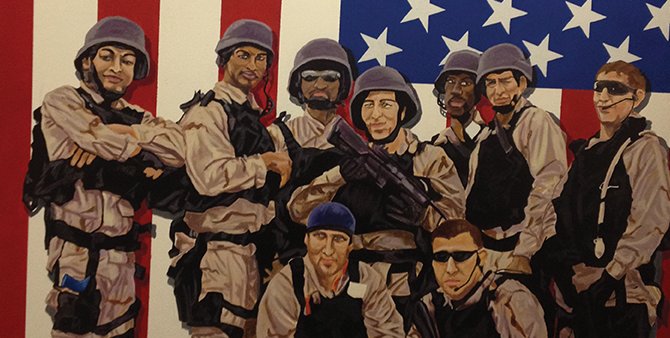 November 6, 2012, midnight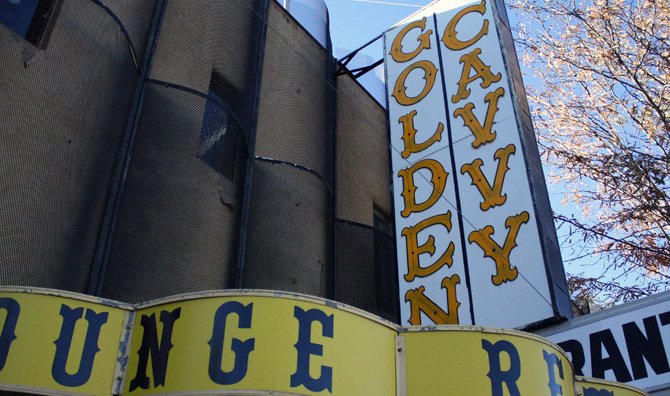 October 9, 2012, 5:19 p.m.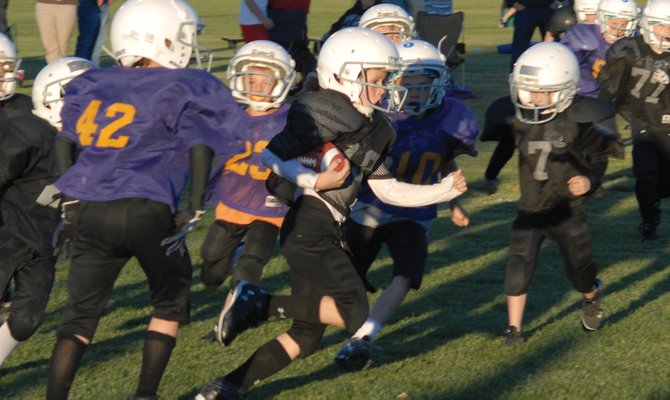 October 8, 2012, 11:28 p.m.
Stories

Hometown: "Craig, born and raised." Job title: "I'm the manager. My mom and dad are the owners." How long have you been working here: "Since day one. Since September 22, 2011." What is your favorite thing about working with your family: "Probably when my dad starts singing in the kitchen. Just because it's a side of him that I never really got to see before. The other part is just being able to have time with them. Life in general gets in the way of that sometimes. Your every day kind of living, you don't get to see mom and dad much, but I get to see mom and dad every day."
(AP) — SWAT officers who stormed a Colorado home where a gunman had holed up found a horrific scene — four dead bodies including that of the gunman. Police said the armed man fired shots at officers Saturday from a second-story window before officers killed him. Once inside, they found the bodies of three other adults. The suspect, whose name was withheld by police, held officers at bay for nearly six hours after neighbors reported gunfire at 3 a.m. inside the modest townhome in the Denver suburb of Aurora, said police Sgt. Cassidee Carlson. It wasn't known if officers shot the suspect or if he shot himself. Investigators said two men and a woman appeared to have been killed before officers arrived.
Bulldog Sports for Jan. 7-13, 2013
This past week I had a recall of a tune I hadn't heard for some time. Actually, I couldn't remember where I had heard it. It just came to my mind suddenly while I was watching TV. I hummed along, trying to recall the words. No luck. It wasn't on any of my CDs, anyway. It came back with two lines of words: "If the sands of time were sands that I could hold, I'd put them in my hands and keep them warm."
(AP) — Peyton Manning will have to wait until next season to face the Indianapolis Colts. His old team lost 24-9 at Baltimore in the AFC wild-card game Sunday. So the Ravens (11-6) will visit Denver next weekend to face the Broncos (13-3), the AFC's top seed. Had the Colts won, there would have been a circus-like atmosphere all week in Denver in anticipation of the reunion between the Broncos quarterback and the team he played with for 14 seasons before their split last spring. Instead, the Broncos get a chance to send Ray Lewis into retirement Saturday.

Bulldogs travel Saturday to Rifle for round robin scrimmage
On Saturday the Moffat County High School boys basketball team steps back out on the hardwood for a showdown with the 5-1 Aspen High School Skiers. With the statewide winter break still in full swing it will be nearly a month since the Bulldogs' last game in Gunnison.

Local experts talk ice fishing in the Yampa Valley
There's no shortage of wintertime activities for residents lucky enough to call northwest Colorado home. There's world class downhill skiing a mere 40 miles to the east, snowmobiling right here in Craig, and endless opportunities to break out the snowshoes for a cold weather hike. But for Yampa Valley's hard core anglers nothing says winter like taking a trip out to a frozen lake, drilling a few holes and plopping down on a plastic bucket for a few hours of ice fishing.

The Die Hard Acafellas, the newly formed youth barbershop chorus from Craig, is hoping to be a group contender at the International Youth Chorus Festival in Orlando, Fla., this year. The competition, which features chorus groups from around the world, takes place from Thursday to Sunday, but the group still is trying to raise funds to cover the cost of plane tickets and meals.