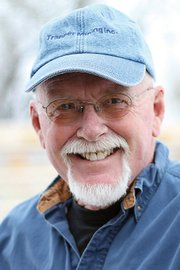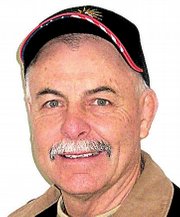 Municipal election calendar
Important dates:
• March 1 — Last day for potential candidates to file ballot petitions
• March 4 — Last day to register to vote
• March 22 — Ballots mailed to voters on automatic mail list
• April 2 — Election Day
Candidate petitions are available at Craig City Hall, 300 W. Fourth St.
Register to vote at the Moffat County Elections Office, 221 W. Victory Way, or online at www.govotecolorado.com.
Craig — Less than one week into the municipal campaign period and Craig already has a contested race for mayor as well as five candidates running for three open Craig City Council seats. There's still plenty of time for more candidates to jump into the fray; residents interested in vying for the mayoral or City Council seats have two more weeks to file ballot petitions.
Monday marked the first day for Craig City Council candidates to petition their way onto April's municipal election ballot.
Chief among the available seats is the office of mayor, a two-year position currently held by Terry Carwile.
Carwile intends to run for re-election. He has a challenger, too — current City Council member Ray Beck. Both Beck and Carwile confirmed their candidacies last weekend.
Also up this year are three seats on Craig City Council. Each seat is a four-year term. Those seats are currently held by council members Gene Bilodeau, Jennifer Riley and Byron Willems. All three are seeking re-election in 2013, city clerk Shirley Seely said.
Joining the pack of veteran city officials vying for the council seats are Craig residents Tony Bohrer and Jarrod Ogden, Seely said.
Bohrer is the manager of Elkhorn Outfitters and chairman of the Moffat County Tourism Association in addition to serving as pastor at Apostolic Lighthouse Church. He ran for City Council once before but came up short in his 2011 bid.
"I don't really have an agenda, so to speak, I just want to serve this community and make it the best place we can possibly make it," Bohrer said. "I believe in this community, I've lived here my entire life and I want to be a part of the solution because I believe Craig's best days are not behind us, they're before us."
Ogden works for Three Son's Construction and serves on the city's Planning Commission, Seely said. This is his first bid for City Council.
Although the petition process now is under way, Seely said it's not too late for additional Craig residents interested in running for office to petition onto the ballot.
City Council positions are nonpartisan, but Seely said potential candidates must meet three criteria before being considered for the ballot. They must be a registered voter and a resident of Craig for at least one year, as well as acquire 25 signatures from other registered Craig voters.
Petitions are available by contacting Seely at Craig City Hall, 300 W. Fourth St. The deadline to return completed petitions is March 1.
This year's municipal election will be conducted by mail-in ballot, Seely said. Ballots will be mailed to registered Craig voters beginning March 22.
As with last year's primary and general elections, only registered Craig voters active on the automatic mail-in list will receive a ballot in the mail. Voters who are unsure of their status should call Stephanie Beckett, Moffat County elections supervisor, at 824-9120 or visit www.govotecolorado.com.
The last day to register to vote for the municipal election is March 4. Residents can register to vote at the Moffat County Elections Office, 221 W. Victory Way, or online at www.govotecolorado.com.
Joe Moylan can be reached at 875-1794 or jmoylan@craigdailypress.com.