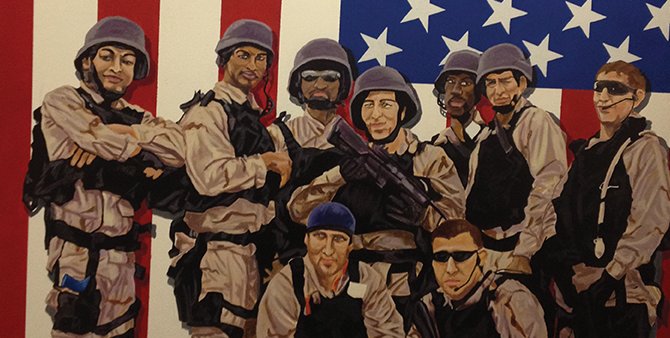 November 6, 2012, midnight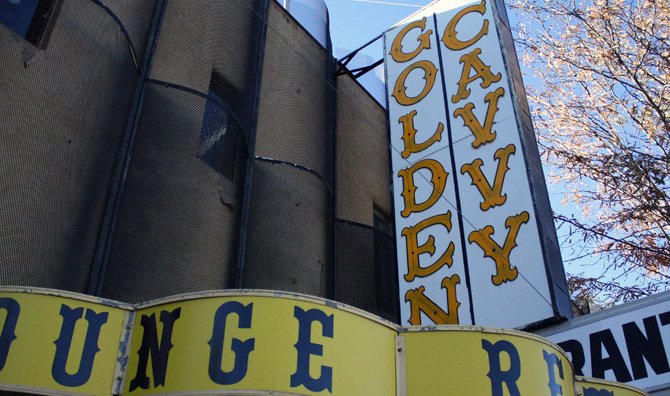 October 9, 2012, 5:19 p.m.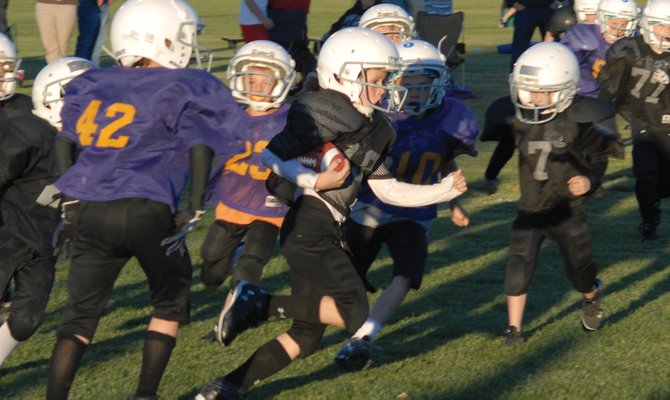 October 8, 2012, 11:28 p.m.
Stories
The Moffat County Democratic Party is hosting its bi-annual reorganization meeting at 6:30 p.m. today at the Boys & Girls Club of Craig, 1324 E. U.S. Highway 40. Officers will be elected. All legally registered Moffat County Democratic Party voters are eligible for elected positions. For more information, contact Brian and Jo Ann Baxter at 824-3049 or jabaxter6140@yahoo.com.
Oil, gas and wind energy producers are working to persuade federal wildlife officials not to enact protections for the lesser prairie chicken, a move that could force them to halt or significantly alter their operations to protect the species' dwindling grassland habitat. The U.S. Fish and Wildlife Service will hold its final public hearings this week on its proposal to list the prairie grouse as threatened under the Endangered Species Act. This comes after decades of population declines that experts blame in part on the expansion of farms, ranches and energy industry operations across the Southwest and other states. Even as wildlife advocates make their case, companies have been developing habitat conservation plans they hope will prevent the agency from taking such action. A similar strategy worked last year in Texas and New Mexico when the federal government considered protections for the dunes sagebrush lizard. A federal listing would "make life more complicated for producers," said Alex Mills, president of Texas Alliance of Energy Producers. "I am optimistic that our conservation efforts toward the bird and the habitat can be effective."
Two law enforcement officers and a neighbor are being credited with saving an elderly woman from a Boulder home that burned following two explosions thought to have been sparked by a natural gas leak. The Daily Camera reports (http://bit.ly/Yk7yd2 ) sheriff's deputy Jeff George arrived at the home Saturday night and was told by neighbor John Walpole the woman lived alone in the residence, which was on fire.
A tornado tore through Hattiesburg on Sunday as part of a wave of severe storms that downed trees, damaged buildings and injured more than a dozen people. The twister traveled down one of Hattiesburg's main streets and mangled homes, commercial buildings and structures on the campus of the University of Southern Mississippi. Emergency officials said at least 10 people were injured in surrounding Forrest County and three were hurt to the west in Marion County, but they weren't aware of any deaths. Mississippi Emergency Management Agency spokesman Greg Flynn said it appears that a single tornado caused the damage in those two counties and Lamar County. Hundreds of homes are damaged in Forrest County, along with a couple dozen in the other two. Flynn said the sheer scope of the damage was slowing the assessment of damage.

DBA hosts annual Art Walk, Taste of Chocolate
More than two-dozen local artists came out this weekend for the 18th annual Art Walk. The event, sponsored by the Craig Downtown Business Association, provides residents with an opportunity to showcase their talents at 23 participating historic downtown Craig businesses and sell a variety of works, including photographs, pottery, quilts, paintings and drawings.

Moffat County basketball remained on track in league play, with both teams picking up wins at Basalt. The girls team had a hot start and took its foot off the gas in the second half, while the boys used a big second half to separate from the Longhorns. Both Bulldogs teams are 11-1 in the Western Slope League with four games to play.

Returning from a winter hiatus, Craig's own metal core group, Beyond the Wreckage, is back headlining a Feb. 22 show at the Craig Pavilion. Self-described as a new-age take on classic metal, band members said their music involves break downs, meaning a tempo change or slow down in the song.