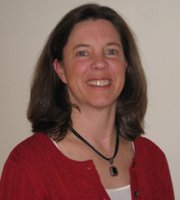 If you go...
What: Book signing of Jane Dickinson's "People With Diabetes Can Eat Anything: It's All About Balance"
When: 1 to 3 p.m. April 13
Where: Downtown Books, 543 Yampa Ave. in Craig
— Books will be available during the signing and also can be purchased on Amazon ahead of time. For more information, call Downtown Books at 970-824-5343.
Craig — As a registered nurse and certified diabetes educator who has been living with Type 1 diabetes since 1975, Jane K. Dickinson has heard the question often over the years.
"What can I eat?" people ask upon their diagnosis.
That question got the Steam-
boat Springs resident thinking about the misconceptions people with diabetes often have about food. Aiming to share her experience and knowledge with others, Dickinson recently published "People With Diabetes Can Eat Anything: It's All About Balance."
Dickinson worked on the book for several years and said she wanted people to get the message once and for all that it's not a matter of can or can't, should or shouldn't when it comes to food.
With experience as the clinical director for the Barton Center for Diabetes Education in Massachusetts and the program coordinator for the online Diabetes Education and Management Masters Program at Teachers College, Columbia University, Dickinson shares a different approach to managing diabetes. Her approach includes a positive attitude, owning the disease and making choices.
"Having a positive attitude about any condition can really help with living well and managing successfully," Dickinson said.
Dickinson said her book is for people diagnosed with any type of diabetes, including Type 1 and Type 2 as well as for those who support them.
"My book is for all people with diabetes," Dickinson said. "I think the overall messages are the same for everybody, even though people might manage it differently."
Dickinson said with a great support system in place, dealing with diabetes doesn't have to be difficult. She said two of the greatest things she had going for her were a family that supported her and a diabetes camp she attended and later went back to as a counselor.
Dickinson said diabetes affects 26 million people, while 8 million don't even know they have it.
"Everybody knows somebody with diabetes," Dickinson said. "The book is about strength and managing well so we can get on with living our lives."
Dickinson will hold a book signing from 1 to 3 p.m. April 13 at Downtown Books in Craig. Copies of her book are available on Amazon and also will be available for purchase at the signing.
Darian Warden can be reached at 875-1793 or dwarden@craigdailypress.com