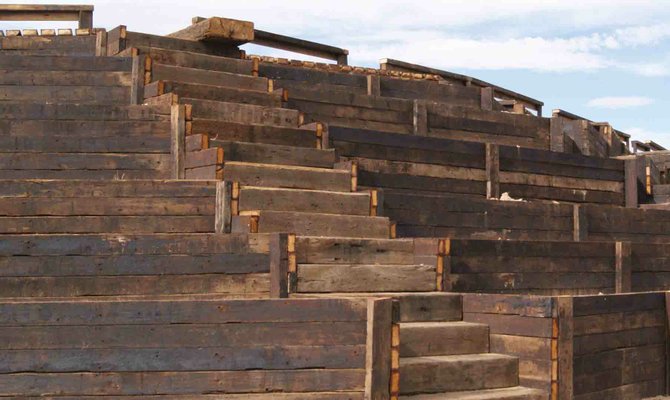 October 11, 2012, 12:10 a.m.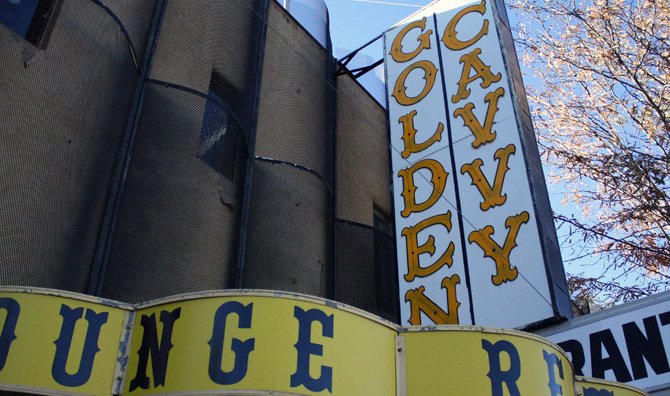 October 9, 2012, 5:19 p.m.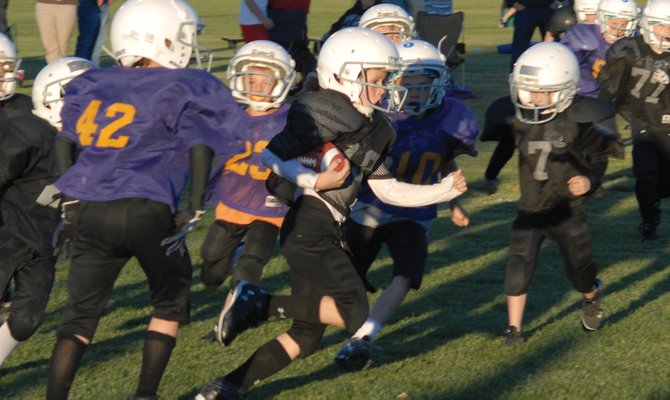 October 8, 2012, 11:28 p.m.
Stories

Pankey's Smoked BBQ has closed its doors after a little more than a year in business.

A wet morning in Aspen could not slow the Moffat County boys soccer team. The Bulldogs, all of a sudden as hot as any team on the Western Slope, continued to show improvement in a 5-0 victory against Aspen High School on Saturday. Alex Perez scored all five goals for Moffat County as he was continuously fed the ball up the field. Head coach Rusty Cox said the win was one that came because of strong passing and ball control on the wet field.
The Moffat County "Get Out The Vote" Republican project group is hosting a debate watch party Tuesday at the Hampton Inn in Craig.
Judi Whilden is redefining the term "babysitting" and all the ideas associated with it. As the first program director for the Early-Childhood Education program at Colorado Northwestern Community College, Whilden brings a plethora of ideas to the table, including the deconstruction of the terms babysitting and babysitter.

The Yampa Valley Ladies Golf Association and the Yampa Valley Piecemakers Quilt Guild have teamed up to raise $1,266 this year for the Moffat County Cancer Society.

Physicians, employees and administrators at The Memorial Hospital dancing around in pink gloves and zany outfits to Katy Perry is probably something most people would expect to see in a dream. A video of that exact scenario was posted online as part of the Pink Glove Dance Competition.
This is a rational argument why conservatives should vote for Sal Pace If there's one thing congress has proven in the last four years it's that it can't get anything done. Our political system has become an unmanageable log jam thanks in large part to an unwillingness on the conservative side of the aisle to negotiate or compromise in good faith. It's like congress has forgotten what it's there for. Do you remember? Congress is suppose to move our country ahead; to protect its People, to improve the quality of life toward for all the People of the United States; young, old, rich, poor, men, women, gay, Jews, Christians, Muslims, Catholics, Baptists, Methodists and the ever burdened middle class.
I am one of the many young adults entering the world of higher education with the hope of earning a four-year college degree and giving back to this country. I was raised in Leadville, so it was easy to fall in love with the mountains, the town, and especially Fort Lewis College. Even though my college career at The Fort is young, I have not been disappointed by my choice in school. There is one factor I am ashamed to admit went into my calculation as to where to go to school: Cost. An inescapable fact is that a college education is very expensive. I was mindful that, compared with many other schools in our state, Fort Lewis College is more affordable.
First of all I want to say how great it was to see so many businesses, classes, and entries involved in the parade. It was a perfect day and there was a tremendous turn out. Yampa Valley Bank would like to thank the following people for making our Crocodile Rock float such a success: