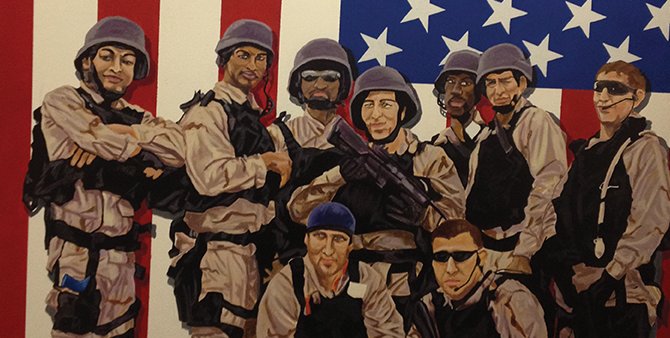 November 6, 2012, midnight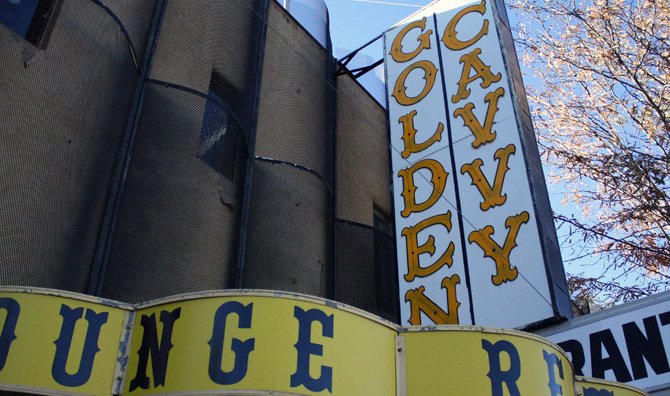 October 9, 2012, 5:19 p.m.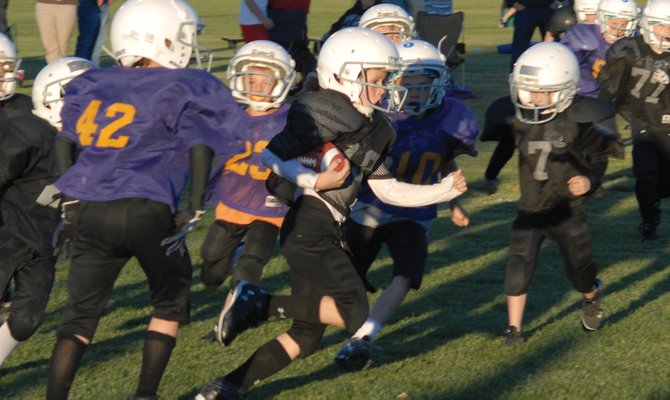 October 8, 2012, 11:28 p.m.
Stories

It's the new baby in the family, and there's no doubt it's big, beautiful and exciting. MJK Sales Ace Hardware's second location is open for business starting Monday. But just as any good mother would do, Lorraine Kawcak wants to make sure the new locations counterpart and original store on Ranney Street is not forgotten.

The cast of Moffat County High School's fall musical, "Guys and Dolls," gathered before its Friday night performance. Bouncing around the room while reciting tongue twisters and vocal warm ups, the group sang, laughed and talked about what it needed to improve for the performance that night. Krista Lawrence, stage manager for the production, said the activities the group was doing were part of a pre-show routine called Tradition. As they prepared to take the stage, the cast members grabbed hands and began a slow chant of "energy, energy, energy" that crescendoed into a yell. The show's second performance went off without a hitch Friday night.
There's a new auto body and paint shop in Craig. After a lifetime of working on cars, James Hand and his wife, Brenda, decided to open their own shop, Custom Auto and Paint, 324 School St. in Craig. Open since Nov. 1, Hand said business has been good.
On The Record for Friday, Nov. 16, 2012
With winter coming and with it the need for snow plows to clear the streets, the Craig Police Department reminded residents of the procedure for snow removal from city streets in a news release. According to that release, plows normally start clearing the streets around 4 a.m. At that time they plow around any vehicles that are parked on the street. This creates a wind row around those vehicles, which if not removed, will build up and create traffic problems. As a result, the plows will come back later to plow where the parked cars were, the release stated. If the vehicles have not been moved the Police Department is then called to "Red Tag" the vehicles. While this helps clear the streets, it also creates conflicts.
I'm still hunting for my favorite "Pumpkin Bread" recipe. In fact that's what I was doing when I found a recipe written on half a sheet of notebook paper. It had been slipped into a cookbook. (Putting recipes in cookbooks is a bad habit of mine. That's where I'll probably find the "Pumpkin Bread" recipe one of these days.) Anyway, the recipe is for "Tapioca Fruit Salad." We like tapioca and the recipe ingredients sounded yummy so I decided to make the salad. "Tapioca Fruit Salad" is a fancy gelatin salad, and you might enjoy it with your Thanksgiving dinner. You will need the following ingredients: 2 boxes tapioca pudding (the kind you cook; I don't think there's an instant tapioca pudding); 1 small box orange gelatin; 2 cups of water or juice from the fruit; 1 (15-ounce) can pineapple tidbits; 1 can mandarin oranges (I used a small can); and 1 (8-ounce) container whipped topping.

Kristin Ingalls, a math teacher at Moffat County High School, was honored with the Peabody Energy Leaders in Education award Thursday morning in a surprise ceremony at the high school. The first of 12 who will be chosen in the Colorado region, which includes Moffat and Routt counties, Ingalls received a check for $1,000 to use at her discretion. "They can do whatever they want with it," said Maureen Moore, program director for Peabody Energy Leaders in Education. "It's our way of showing our appreciation to educators for choosing the profession. It's a tough position and tough career to be an educator day in and day out. They're molding our future. It's important someone steps back and says thank you." Educators can be nominated by anyone, and the only prerequisite for being nominated is it be someone who has been working full time in education for at least five years. This can include an educator, secretary, custodian, principal or coach for example.
This morning while I was filling the stock tank in Pipi's Pasture, I was thinking about what I'm going to take to Thanksgiving dinner. We always celebrate with our son's family, and I usually bake pies and cook up something else. So I was making a shopping list in my head. That got me to thinking about Thanksgiving dinners when I was growing up on the ranch. I'm sure that my mother had a shopping list, but it probably was for the basics (flour, sugar, and seasonings) because most of our dinner was homegrown. For example, turkey was the main dish, and we raised it on the ranch. The dressing was made from homemade bread that was sliced, dried, seasoned, and cut into cube-size pieces. I can't remember not having turkey on Thanksgiving, but if we had ham, it was homegrown, too, and even smoked in our smokehouse. Mom made her own rolls from a "Three Hour Roll" recipe. They were served with butter that was churned from cream that came from our milk cow.
This fall I'm watching Peyton Manning, one of the best quarterbacks in the NFL follow in the footsteps of Bret Favre. They both had stellar careers as heroes of the game. But as their retirement drew near, they signed with a desperate team in hopes of one more year in the spotlight. In a small town with high unemployment and a poor economy, a local entrepreneur named Del converted open space into a recycling center. He takes everything from plastic bottles to scrap iron. It has become a small success. He has at least two employees. The community is pleased. Well, not all of them. You see, his property is on Main St. on the way into town. The Wednesday weekly paper has received several letters to the editor condemning the recycling center as an eyesore. Del promised to improve its appearance. He faced the road-front with old sheets of roofing tin 8' high. Now it looks like a concentration camp but the pop cans, cardboard and wheel rims keep on coming, as do letters to the editor! Recycling isn't pretty. I don't care if you're reclaiming open-pit mines, spreading chicken manure on the pasture, or hauling a dead horse to the rendering plant. It is the process that offends the sensibilities of some people watching, smelling, or even just imagining the act. The abhorrence of recycling is so strong that some people will object to it even through they know it is bettering the earth and the environment. Pink Slime is a perfect example. They destroyed a recycling process that had no downside just because the image in their brain was offensive.
Our View: In the wake of President Barack Obama's re-election, residents in several states have started petitions seeking to secede those states from the union. While we understand the feelings of disappointment, that reaction seems like sour grapes to us. Rather than walk away, we have a responsibility as residents to keep fighting for the changes we want to see in our nation. We feel the same concerning the efforts of two area groups pushing for secession on a local level.
Twinkies may not last forever after all. Hostess Brands Inc., the maker of the spongy snack with a mysterious cream filling, said Friday it would shutter after years of struggling with management turmoil, rising labor costs and the ever-changing tastes of Americans even as its pantry of sugary cakes seemed suspended in time. Some beloved Hostess brands such as Ding Dongs and Ho Ho's likely will be snapped up by buyers and find a second life, but for now the company says its snack cakes should be on shelves for another week or so. The news stoked an outpouring of nostalgia around kitchen tables, water coolers and online as people relived childhood memories of their favorite Hostess goodies. Customer streamed into the Wonder Hostess Bakery Outlet in a strip mall in Indianapolis Friday afternoon after they heard about the company's demise. Charles Selke, 42, pulled a pack of Zingers raspberry-flavored dessert cakes out of a plastic bag stuffed with treats as he left the store.
A mediator handling the distribution of about $5.3 million in donations to victims of the Colorado theater shootings said Friday that disbursement amounts have been finalized. A gunman killed 12 people and injured at least 58 others at an Aurora movie theater July 20. Aurora Victim Relief Fund special master Ken Feinberg said Friday that the families of the 12 people killed, plus victims who sustained permanent brain damage or paralysis, will each receive $220,000. Six people hospitalized at least 20 days will each receive $160,000. Two who were hospitalized between eight and 19 days will each receive $91,680. Thirteen people hospitalized for less than that will each receive $35,000.
Britton Colquitt's right leg seemed to get as much work as Tim Tebow's left arm last year. He punted 101 times, which he likens to packing two years' worth of experience into one season. This year, it's down to 37 punts, on pace for 66. Such is life with Peyton Manning under center in Denver. Colquitt's still getting plenty of work — as Matt Prater's holder. The Broncos kicker has already collected more PATs (31) than he did all of last season (30). Yes, Manning's having a great year. Von Miller, too. It's the special teams, though, that's the binding to this story of the Broncos' resurgence.