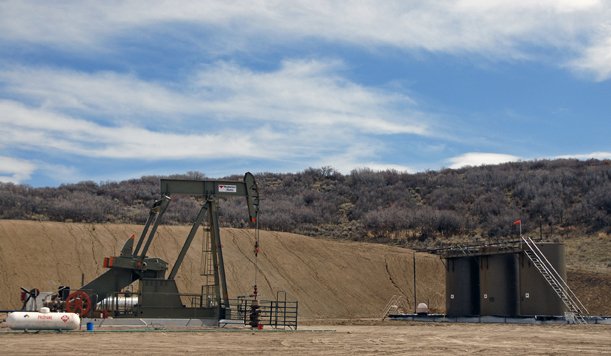 Tank battery, pipeline slated for construction in Moffat County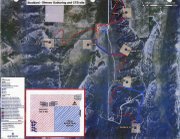 In other action ...
During a specially scheduled meeting today, the Moffat County Commission:
• Approved, 3-0, a conditional use permit for Quicksilver Resources, Inc. to construct a tank battery at its Stoddard Well site.
• Approved, 3-0, a conditional use permit for Quicksilver Resources, Inc. to build a pipeline from its Granbouche Well location to its processing plant near Lay.
• Approved, 3-0, a conditional use permit for Green River Energy to conduct 3D seismic mapping in Moffat County.
• Approved, 3-0, an amendment to Moffat County's nepotism policy.
• Approved, 3-0, hiring Melinda Curtis as Moffat County finance director.
• Approved, 3-0, hiring a full-time courthouse security guard for the Moffat County Sheriff's Office.
• Approved, 3-0, hiring a part-time facilities maintenance technician for the Sherman Youth Camp.
• Approved, 3-0, hiring a full-time clerk and records technician for the treasurer's office.
Representatives from Quicksilver Resources, Inc., asked the Moffat County Commission Thursday to approve certain permits to expand their operations in Moffat County.
Citing production from its Stoddard Well off Fawn Creek Lane about five miles south of Craig and plans to bring five more wells online in that area before the end of the summer, Quicksilver officials applied for a conditional use permit to construct a proposed tank battery called the Stoddard Central Tank Battery.
The new facility would be tied into all six wells slated for the Stoddard and Simoes properties, and would be used to hold and transport oil.
When asked by Commissioner Tom Mathers whether Quicksilver was going to create an official field, Scott Latka, production superintendent for Quicksilver, said "it's possible."
Jerry Hoberg, Moffat County planning department director, presented the request to the commission on behalf of more than 12 Quicksilver employees, contractors and officials who also attended Thursday's meeting.
According to the request, the pad for the central tank battery would be 300 feet by 400 feet.
The conditional use permit request also outlined plans for a temporary 200-foot by 200-foot fresh water tank, which would be removed once all six wells in the area have been completed.
Hoberg also presented a second conditional use permit request on behalf of Quicksilver for a 20-inch natural gas pipeline that would run from its Granbouche Well location near Sand Springs to its Lay Creek Central Tank Battery and processing facility.
The proposed natural gas line would be tied into Quicksilver's permitted drilling sites at K-Diamond Ranch and likely to the Stoddard Central Tank Battery in the future.
Dan Kobylinski, Quicksilver's director of pipeline operations and construction, said other companies exploring the Niobrara Formation would likely utilize the pipeline.
"As of today (we are the only company using the pipeline)," Kobylinski said. "We are in negotiations with third-parties to transport and process some gas."
Citing the good working relationship between Quicksilver and the county, commissioners unanimously approved both conditional use permits.
"You've drilled one well in Routt County and eight to 10 here," Mathers said. "We like you here, they (Routt County) don't."
Quicksilver plans to begin construction on the well immediately, Kobylinski said. The project is expected to take about 60 to 75 days to complete and the company plans to utilize local contractors for the job.
Following the meeting Quicksilver representatives said the company has been fracking with butane at its Granbouche Well site and are capturing a lot of "wet" natural gas.
Wet gas features multiple types of natural gas including butane and propane that can be separated at the Lay Creek Central Tank Battery.
Additionally the butane used in the gas fracking process can be "stripped off" and recycled at future drill sites, Quicksilver officials said.
Should Quicksilver act on its plans to tie the Stoddard Central Tank Battery to the Lay Creek processing facility, an additional conditional use permit for an oil pipeline would be required.
Click here to have the print version of the Craig Daily Press delivered to your home.