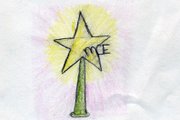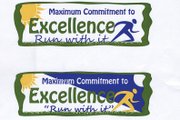 At a Glance …
• Local business owner Ann Marie Roberts is spearheading an effort to get volunteers into Moffat County School District classrooms.
• Roberts is a Maximum Commitment to Excellence member and presented the project to the group during its meeting Friday.
• Roberts and Derek Duran, also of Maximum Commitment to Excellence, volunteered at Ridgeview Elementary School Feb. 8.
• Superintendent: Idea met with "excitement and enthusiasm" from teachers and students.
Quotable
"And the kids were like, 'Holy cow.'"
— Ann Marie Roberts, Maximum Commitment to Excellence member, about fellow member Derek Duran's presentation to Ridgeview Elementary School fourth-graders Feb. 8.
Ann Marie Roberts, a local business owner and Maximum Commitment to Excellence member, believes community support and student achievement go hand-in-hand.
If the community backs teachers and students, the latter "are going to want to be successful and they're going to want to improve because they know … the community's behind them," said Roberts, who owns the Craig-based R & R Catering and Double Barrel Steakhouse in Hayden with her husband, Pat.
She's spearheading an effort to accomplish that goal by getting more volunteers into Moffat County School District classrooms.
Roberts presented the idea Friday to the group, which is designed to augment and support Craig schools. Her vision is to spread the word about the project through the business community, creating a "snowball effect," she said.
The concept isn't limited to business owners. Parents and other community members are welcome to join in, she said.
Roberts and fellow Commitment to Excellence member Derek Duran, of Duran and Pearce Contractors, "took the reins" on the project, she said, and tried it out in a fourth-grade classroom Feb. 8 at Ridgeview Elementary School.
They showed how math is an everyday reality in the business world. It's used in everything from managing a company's finances to working in construction, which, as Duran explained to the students, requires a strong knowledge of mathematics.
"He couldn't believe all the math that he'd done that morning" while pouring a slab of concrete, Roberts said. "And the kids were like, 'Holy cow.'"
Their work was well received in the school.
Students "found immediate connections," said Superintendent Joe Petrone, who was at Friday's meeting. "There was excitement and enthusiasm on the part of students," as well as the classroom teacher and Ridgeview Elementary Principal Julie Baker.
For more information about the volunteer project or to get involved, call Roberts at 629-9513.
Jensen named winner of logo contest
Terran Jensen, a ninth-grader, was named the winner in the Commitment to Excellence logo contest.
Judges chose Jensen's design from more than 45 entered in the contest, which was open to school district students and home schooled children in sixth through 12th grades.
"I was kind of looking at the potential, and what I liked about Terran's was that it was abstract and yet it wasn't too busy," said Jeremy Browning, owner of Chaos Ink in Craig and one of the contest's judges
Browning said he will help Jensen tweak the design, and he expects the final logo to be ready in the next week or two.
He was pleased with the work students produced.
"It was cool to see them all (enter their work) so I was excited to help out," he said.
Click here to have the print version of the Craig Daily Press delivered to your home.