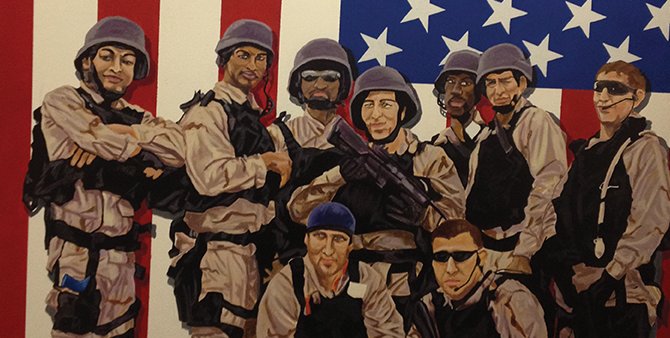 November 6, 2012, midnight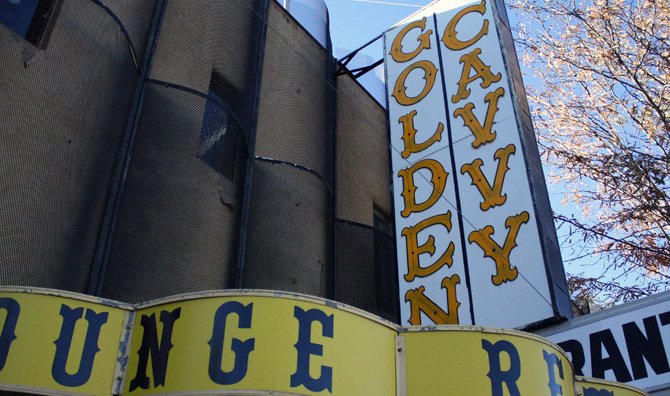 October 9, 2012, 5:19 p.m.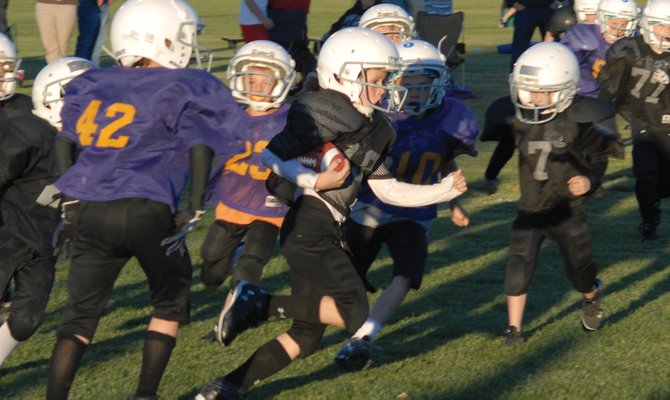 October 8, 2012, 11:28 p.m.
Stories
Metropolitan State University of Denver has bestowed an honorary bachelor of arts degree upon a student who was killed in the Aurora theater shooting. Jessica Ghawi, who was among 12 people killed in the July 20 shooting that injured 58 others, was a junior majoring in speech communication with a focus on broadcast journalism.
The Denver Broncos no longer can be considered a notch below the best in the AFC, nor can they be viewed as a team that can succeed only when Peyton Manning puts up dazzling numbers. Their 34-17 rout of the Baltimore Ravens on Sunday showed just how good these Broncos can be. Chris Harris returned an interception 98 yards for a momentum-turning touchdown, and Denver cruised to its ninth straight victory in surprisingly easy fashion. "You come to the Ravens' house and beat them handily, it's definitely a statement game," Harris said. "We definitely wanted to show to everybody that we're an elite team."
At the bar, everybody knew her name. Nancy Lanza was the one who, if she heard you were short on cash, regularly offered to pick up the tab at My Place. Two or three nights a week, Lanza — the mother of the gunman in Connecticut's horrific school massacre — came in for carryout salads, but stayed for Chardonnay and good humor. The divorced mother of two — still smooth-skinned and ash blonde at 52 — clearly didn't have to work, but was always glad to share talk of her beloved Red Sox, gardening and a growing enthusiasm for target shooting. But while Lanza spoke proudly about her sons and brought them in for breakfast when they were younger, friends say she held one card very close: home life, especially its trials and setbacks, was off limits.

Madison Simonette, 5, runs circles around the Simonette family's living room, with little brother, Jase, 2, in tow. Talking up a storm, you'd never guess Madison once worked with a Horizons Specialized Services speech therapist. Only saying mom, dad and hi by 18 months, Madison's pediatrician recommended Ashley and John Simonette consider contacting Horizons and utilize their early intervention and family support programs.

Christmas still is just more than a week away, but the holiday was in full swing during the weekend in Craig. On Saturday, dozens of families and hundreds of people attended the Wyman Museum's Christmas for Kids, which featured crafts, hot cocoa, sleigh rides, J.R. the elk, and, of course, Santa Claus.

ob title: "Cosmetologist." Hometown: "I'm originally from Denver and I've lived here for about 8 years." How did you get started at your job: "My grandma's friend actually was talking to Debbie and basically landed me the job." Motto or phrase you live your life by: "Be happy."
Love thy neighbor, this past week was a very good example of that in carious ways, different parts of out nation, emotions were shown openly. One thing I thought was why does it take some form of tragedy to bring people together in a way that prejudice is forgotten for a while and the true meaning of Christmas comes through, togetherness in spirit— in thought, word and/or deed. Reality hits hard— forgiveness, remorse or whatever is there, most of the time is showing up but sometimes it's easier to put it aside and go back to after me and you come first, unless you are part of the tragedy.
I would like to invite anyone who is interested in the future of the Moffat County Tourism Association to attend the meetings at the courthouse tomorrow, Tuesday, Dec.18. There will be an MCTA meeting in the main floor conference room at 9:15a.m. followed by the BOCC discussion about MCTA 9:45 a.m. There has been controversy between the MCTA, Craig Chamber of Commerce and the Commissioners for the last six or seven years. In that time there has been chamber board members have changed, commissioners and MCTA members have come and gone, and the MCTA director has changed four times. There is a constant that has not changed in those years: the Chamber Director, Christine (Mathers) Oxley, and Commissioner Tom Mathers, Christine's Father.

Waiting until the last minute to get projects done, whether it be in work, school or personal life, can sometimes result in sub-par work. But Craig resident Renata Beason is re-evaluating that notion after she decided to enter a quilting contest only two weeks before the deadline and experienced success on a national level.

The Moffat County boys and girls traveled to Carbondale to take on Roaring Fork in another Western Slope League basketball game. Both teams held leads throughout the game but had lackluster fourth quarters and suffered losses. It was the boys team's first loss of the season, while the girls fell to 2-3.