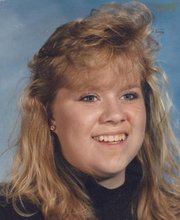 If you go …
What: Craig/Moffat Economic Development Partnership's Economic Update & Small Business Resource Fair
When: 8 a.m. to 2:30 p.m. Oct. 12,
Where: County fairgrounds pavilion
Cost: Small Business Resource Fair is free; Economic Update is $15, which includes lunch
— For more information call EDP Director Darcy Owens-Trask at 826-2039. Tickets are available at The Kitchen Shop, 577 Yampa Ave.
A respected national economist is scheduled to speak about the economy during a event next week in Craig.
Dr. Carl Steidtmann, chief economist and director of consumer business at New York City-based Deloitte Research, will be talking about what's on the economy's horizon as the keynote speaker during the Craig/Moffat Economic Development Partnership's Economic Update & Small Business Resource Fair.
The event will take place Oct. 12 at the Moffat County Fairgrounds Pavilion.
"Small business owners, large business managers, elected officials and people from every age group and walk of life want to know what to expect from the economy," EDP Director Darcy Owens-Trask said in a news release. "We are pleased that Dr. Carl Steidtmann has generously donated his time to help us understand the national and global economy."
Steidtmann is recognized as a specialist in the economic forecasting of retail sales activity, consumer trends and technology, according to the release. Consulting Magazine selected him as one of the top 25 most influential consultants in 2003.
Although based in New York, Owens-Trask said Steidtmann lives part-time in the Yampa Valley and has been a fixture at economic events in Steamboat Springs.
"Carl lives part-time in the Yampa Valley and he has done a couple of presentations for the Economic Summit that happens every year in Steamboat," Owens-Trask said. "We feel really fortunate to get someone of his caliber and that he was kind enough to donate some of his time in Craig, as well."
Preceding the keynote presentation will be Colorado state demographer Elizabeth Garner, who will be leading a discussion on how demographics affect the economy.
"Elizabeth Garner will help us understand upcoming demographic changes and the impacts those changes will have on our businesses," Owens-Trask said in the release.
For example, Owens-Trask said the number of single individual households is on the rise across the country.
"Ten years ago, folks were selling products for four people in a home," Owens-Trask said. "Now, they may need to learn how to scale those same products to a one-person home."
The economic update and the small business fair are technically two different events.
The small business resource fair is free and takes place from 8 to 10:15 a.m.
Presentations by organizations dedicated to small business development will take place during that time.
A fee of $15, which includes lunch, is required for the economic update portion of the event. Garner is scheduled to speak at 10:45 a.m., followed by Steidtmann at 12:15 p.m.
Owens-Trask said the events are not limited to just the business community.
"This is not just for business in terms of the economic update part," she said. "And we would welcome the whole community for that piece."
Owens-Trask said the presentations are going to be more comprehensive than just data and Power Point slides.
"It's sometimes difficult to look at data or talk about the economy and make that engaging," Owens-Trask said. "The one thing I can say is I have had the opportunity to listen to both Elizabeth Garner and Carl Steidtmann. They are both experts, they will both have really excellent presentations, but they'll also be funny and engaging."
For more information, call Owens-Trask at 826-2039. Tickets may also be purchased at The Kitchen Shop, 577 Yampa Ave.
Click here to have the print version of the Craig Daily Press delivered to your home.