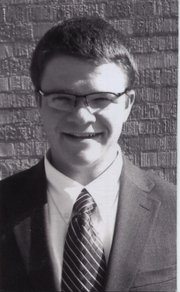 Elder Gage Alan Spears has received his two-year mission call for the Church of Jesus Christ of Latter-day Saints.
He has been called to the Baltimore, Md., mission.
He is the son of Brian and Mindy Spears and brother to Garrett, Gaven, Grayden and Gregory Spears.
He will report to the Missionary Training Center Wednesday, Nov. 16, 2011.
Click here to have the print version of the Craig Daily Press delivered to your home.