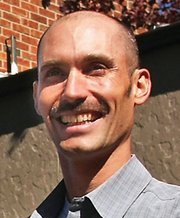 By the numbers ...
The Memorial Hospital net patient revenue:
• As of Sept. 30, 2011: $22.3 million
• As of Sept. 30, 2010: $17.9 million
• Increase from '10 to '11: 24.3 percent
The Memorial Hospital is on the right track financially, hospital officials said, with revenue and key financial indicators on the rise from 2010.
"Every indicator is up," said Bryan Chalmers, chief financial officer for TMH.
That includes primary indicators that track how many people are using TMH's services.
Admissions increased by 10 percent from last year, and patient days went up by 12 percent, Chalmers said, adding that the latter counts how many patients are in the hospital at a certain point in time.
Adjusted patient days, which counts total inpatient and outpatient stays, also increased by 12 percent from 2010.
The hospital's net revenue from patient-related services also is up. According to hospital financial documents, year-to-date net patient revenue totaled $22.3 million as of Sept. 30. That's almost 25 percent more than the hospital had garnered at the same time in 2010.
"We've really done significantly better than last year, financially," said Jennifer Riley, chief of organizational excellence for TMH, in an Oct. 28 interview.
She added that Wayne Scholz, area vice president for Quorum Health Resources, the hospital's management company, praised the hospital for "how well (it is) doing financially" during The Memorial Hospital Board's regular meeting on Oct. 27.
Chalmers attributed the hospital's clean bill of financial health to its quality of service, which, in his view, is closely linked to the bottom line.
"Financial health is dependent on how good of a service you're providing," he said.
Since Chief Executive Officer George Rohrich came on board, Chalmers added, the hospital's focus has been on customer service and quality.
"If you keep working those areas — customer service and quality — like a good restaurant, people are going to like what you serve," Chalmers said.
Click here to have the print version of the Craig Daily Press delivered to your home.