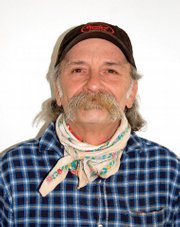 In Mr. Cosgrove's 10th grade class, studying local government was the dreaded part of the year.
He divided the class into city, county and state branches, and appointed a governor, mayor and the county board. If, by luck, you weren't one of the political appointees, you were simply a voter with no party affiliations and you voted on the issues brought forth by each branch of government.
Of course, we'd studied each branch's charter (constitution) so we had a working knowledge of what they could get away with. Then each was given a "bill" to be presented to the voting public, a short debate followed, and then we voted.
If I remember correctly, this bit of studying took a month or six weeks, and became the evil twin of each night's homework and the next day's pop quiz.
The issue my class took on was a simple city bridge across the Jordan River, near Utah Lake.
Now, Utah Lake was a fair fishing spot for big catfish and carp, but to a 15 year old was pretty much worthless otherwise.
As the walkway was being debated, Mr. Cosgrove threw in the fact that each end of the bridge was in a different county.
Mr. Cosgrove, leader of the different county, refused the bridge unless a pump station was installed for irrigation in his county. This little tad bit of information brought the governor's office into it because the water belonged to the state.
The city argued that the bridge would be too costly and didn't warrant a tax increase on the next ballot.
Mr. Cosgrove's county offered to pay for the bridge if the other county would pay for the pump station. The original county turned this down because it didn't need the irrigation for the industrial property next to the river.
The state came back and reminded the three parties that it held all the rights on any body of water within the state.
But, if all parties agreed, the state would pay for a small diversion dam at the walkway location and the two counties could split the cost of the walkway.
This seemed fair enough, until the state reminded Mr. Cosgrove that his county would have to pay for its irrigation water at market value every five years. This was so upsetting to Mr. Cosgrove's county that it walked away from the deal altogether.
The original county was tickled pink — it was walking away free and clear with the state and Mr. Cosgrove to blame for no walkway.
At the end of our government class, Christy Flinders added an amendment to the city's original proposal — throw a couple of boards across the narrowest spot and call it done.
It passed unanimously.
Hey, you be careful out there and stay to the light.

Click here to have the print version of the Craig Daily Press delivered to your home.