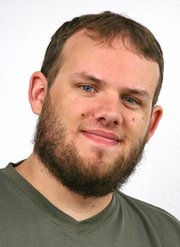 'Rango'
3 out of 4 stars
107 minutes
Starring the voices of: Johnny Depp, Isla Fisher, Abigail Breslin and Bill Nighy.
Now playing at West Theatre and Steamboat Springs' Metropolitan Wildhorse Stadium Cinemas.
Just when you thought you'd seen and heard it all, along comes a hillbilly jug band playing "Ride of the Valkyries." And even that isn't the most bizarre thing about the animated Western "Rango."
When his world, along with the terrarium he calls home, is shattered, a pet chameleon (voiced by Johnny Depp) separated from his owners is stranded on a desert highway. As he treks along the barren wasteland, he comes to the town of Dirt, a rough, tough patch of land in the middle of nowhere.
Since nobody knows him, the reptile reinvents himself as Rango, a gunslinger with a past full of incredible exploits the likes of which the townspeople have never heard. He quickly becomes the local sheriff, planning to bring a sense of hope to the residents of the drought-riddled burg.
But, the dry town has many enemies, and with only so much water to go around, even someone as imaginative as Rango may not be able to protect the people of Dirt from the many threats surrounding it, particularly the presence of the nefarious Rattlesnake Jake (Bill Nighy).
Depp's talent for playing characters who are completely delusional is put to good use as Rango, a lover of theatrics who has a knack for pontification and being privy to enormous accidents.
Ranging from the occasional tinny falsetto to a more traditional hardened tone, the actor's voice sticks out just as much as the colors of his character, who can never quite seem to blend in with his environment, with his initial aloha shirt wardrobe marking him as a stranger in the town of Dirt.
Isla Fisher does just as well as Beans, the long-eyelashed, homesteading lizard who catches Rango's eye, though it can be hard to tell when she's part of the conversation, with her instinctual defense mechanism putting her in a trance at the worst possible times.
Abigail Breslin is cute as the young cactus mouse who idolizes Rango, while Nighy brings a venomous snarl to Rattlesnake Jake, who keeps a Gatling gun in his tail as opposed to a rattler.
The amount of vocal talent is palpable, with Ned Beatty as the town's corrupt tortoise mayor; Harry Dean Stanton as a blind mole who's the head of a far-reaching family of varmints; and Alfred Molina as a quixotic armadillo whose only desire is to cross the highway even at the risk of becoming roadkill to meet The Spirit of the West (Timothy Olyphant), who looks awfully familiar with his stony glare and poncho.
What was that guy's name again?
With Rattlesnake Jake modeled after Lee Van Cleef, "The Good, the Bad and the Ugly" is one of several classics to which this cartoon pays homage, though a story that resembles that of "Chinatown" is noticeable. It's a shame John Huston isn't still alive to lend his inimitable voice to the cast.
But, the tale of Rango saddles up on its roadrunner steed and trots along just as well, helped along by a mariachi band of desert owls filling in as a makeshift Greek chorus. A slew of high-energy scenes involving canyon showdowns, shootouts and everything in between are just as welcome at a time when audiences are still salivating for the elements of the Western after the success of "True Grit."
The dusty, desolate look of Dirt and its outlying area has a great color scheme — you wouldn't think so many shades of brown could work — while the array of critters of the Southwest are fashioned after fixtures of the genre who aren't as immediately recognizable, including Walter Brennan, Jack Elam and Pat Buttram.
The improvement in the stylistics over their last animated feature, "Barnyard," prove that Nickelodeon Movies can hold its own with Pixar and DreamWorks, even if, like Rango facing off against Rattlesnake Jake, it seems fairly one-sided.
The drawback of "Rango" is that its best material is aimed at the old-timers in the crowd, but with numerous gags for the small fries, it gets balanced out altogether. Still, who knows who they were trying to appeal to having Rango run across Raoul Duke and Dr. Gonzo?
Now playing at the West Theatre and Steamboat Springs' Metropolitan Wildhorse Stadium Cinemas.
Click here to have the print version of the Craig Daily Press delivered to your home.