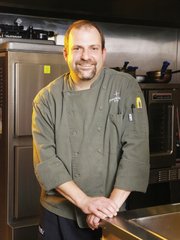 The Memorial Hospital in Craig is sponsoring a food drive to benefit St. Michael's Kitchen, the nondenominational soup kitchen hosted twice per week at St. Michael Catholic Church, the hospital announced Tuesday in a news release.
The soup kitchen recently lost more than 500 pounds of frozen meat when a freezer lost power, according to the release.
This isn't the hospital's first effort aimed at helping the soup kitchen.
In November 2010, TMH donated more than 2,800 pounds of food to St. Michael's Kitchen.
TMH Executive Chef Mark Stanczak suggested sponsoring another food drive to help offset the soup kitchen's recent loss.
The hospital, according to the news release, will attempt through the current food drive to top the donation it made to the kitchen last year.
"The staff at TMH feels strongly about giving back to the community and when we conducted the food drive in November we had an overwhelming response," said Jennifer Riley, TMH service excellence officer. "All 3,000 pounds was donated to the soup kitchen. This month, we're hoping beat that record."
If anyone in the community is interested in donating nonperishable food items, hospital officials encourage them to bring donations to TMH's front desk or the emergency department.
Donations will be accepted until noon July 29.
For more information, call Riley at 826-3109.
Click here to have the print version of the Craig Daily Press delivered to your home.