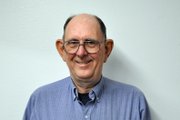 In other action ...
At its work session Tuesday, the Moffat County School Board:
• Heard a report from representatives from The Neenan Co., and Brant Lahnert, principal engineer with the structural engineering firm KL&A, regarding Craig Middle School. KL&A examined CMS at the district's request and found portions of the school's north wing don't meet code.
David Shigekane, The Neenan Co. vice president, told board members the company would take responsibility for repairs.
• Reviewed the district's strategic plan, which outlines goals in areas including special education, English language learning and parent involvement.
At its regular meeting Tuesday, the Moffat County School Board:
• Approved, 7-0, the December personnel report, along with other consent items. The personnel report includes the resignation of former Moffat County High School assistant principal Travis Jensen, effective Dec. 2.
• Voted, 7-0, to certify the school district's 2011 mill levy for a total of 30.149 mills, or about $14.7 million. This amounts to about $360 a year or $30 a month in taxes for a $150,000 house.
Quotable:
"I wanted to apply for this job because I think that … our students are the key to our future, and their education is one of the best assets we have."
Lawrence Sober
Newly appointed Moffat County School Board member
The Moffat County School Board is now once again whole.
Board members voted unanimously to appoint Craig resident Lawrence Sober to the unclaimed District 7 seat during its meeting Tuesday.
"Congratulations, Lawrence," board president Sandie Johns said. "(We're) very proud of you for stepping up."
The position was up for grabs in November's election, but it received meager interest before and after Election Day.
No one ran for the position, meaning the school board was responsible for appointing a representative to it.
When the school board put out a call for applicants, Sober was the sole resident to step forward.
His appointment means Andrea Camp can end her eight consecutive years of board service. Camp is term-limited, but she filled the District 7 seat until a replacement was found.
Sober, 65, has lived in Craig since 2005.
He's employed as a truck driver for AmeriGas, but he will retire Dec. 30, allowing him more time to devote to the school board.
During Tuesday's work session, he introduced himself as a U.S. Army veteran and a two-year student at the University of Montana, where he studied sociology.
He later earned a degree in business management and a project management certificate, he said.
The latter, he said, can be helpful on the board as it wades through the structural issues recently found at Craig Middle School.
In addition to ensuring students have safe schools, he said he also wants to focus on student achievement.
"I wanted to apply for this job because I think that … our students are the key to our future, and their education is one of the best assets we have," he said.
Board members peppered him with questions during an afternoon work session.
J.B. Chapman asked Sober what he envisioned his role as a school board member would be.
In response, Sober said he would "to try to work with everybody to reach our goals."
Board secretary Christine Balderston asked Sober what he knew about Colorado Senate Bill 10-191, also known as the "Educator Effectiveness Bill."
The district is piloting the measure, which is designed to create a consistent statewide evaluation system for educators and ties teacher evaluations to student academic growth.
Sober said he thought the bill was a good idea and was in line with other professions.
"(In) just about every job you have now, you have annual performance reviews," he said, and employees careers may hinge on how well they do on them.
Board members cast their votes shortly afterward.
Johns called the regular meeting to order just before the motion was entertained, to avoid conflicts with Colorado law, which prohibits boards from entertaining a motion or taking action during a
work session.
Sober will serve until the next regular election in 2013.
Click here to have the print version of the Craig Daily Press delivered to your home.