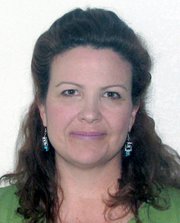 In other action:
At its regular monthly meeting Wednesday, the Moffat County Tourism Association Board also:
• Received a presentation from Vicki Gutierrez and Marci Marumoto of KRAI regarding the radio station's reach and demographics.
• Discussed advertising opportunities and which avenues to pursue and which to pass on while waiting on marketing research from the Hill Aevium marketing group.
• Unanimously approved spending $2,400 — $800 per issue for three issues — on a half-page ad in Elevation Outdoors magazine.
• Discussed director Melody Villard presenting to the Yampa Valley Regional Airport Commission about more Whittle the Wood Rendezvous carvings being displayed, signage along the exit road marketing Moffat County and adding Craig to the in-flight welcome announcements.
• Unanimously approved spending $20 per month for six months to integrate its website with www.visitmoffatco.... A memorandum of understanding between MCTA and Craig Campground indicates the board will launch a new website upon completion of research by Hill Aevium.
• Decided on setting a $1,500 per transaction limit and $3,000 per month limit on the organization's credit card.
• Unanimously approved spending $500 on registration for Villard and a board member to attend the 2011 Governor's Colorado Tourism Conference from Sept. 21 to 23 in Loveland.
• Unanimously approved spending up to $750 on meals, lodging and transportation for Villard and a board member to attend the tourism conference.
• Decided to have Villard and board chairwoman Kandee Dilldine draft a proposed budget and communicate via email about revisions.
• Discussed the video work of Jerry Caires and the possibility of working with him in the future.
• Decided to not participate in the International Sportsmen's Expo.
• Discussed reprinting brochures.
• Discussed the Hill Aevium visitor survey being distributed via email and postal mail Monday.
• Decided to not advertise in "Northwest Colorado Hunting Guide."
• Approved spending $3,000 on advertising on the Craig Campground's tear-off map.
• Received an update from the Craig Chamber of Commerce regarding an interactive online mapping feature, Channel 17, chamber office renovations and visitor center funding request.
The Moffat County Tourism Association Board is considering its next steps after learning of possible misuse of the organization's credit card by its former director.
At a regular meeting Wednesday, the board, along with Moffat County Attorney Jeremy Snow and Human Resources Director Lynnette Running, discussed former director Marilynn Hill's possible misappropriation of funds and electronic equipment, as well as personal files on a work computer.
Kandee Dilldine, MCTA chairwoman since the beginning of the year, said Thursday she is unsure what personal purchases total, of what nature the personal purchases were or of what nature files on the MCTA computer were.
However, Dilldine said one of the expenses charged to MCTA's credit card was for tickets to Country Jam, an outdoor music festival in Grand Junction
"I trusted our director. I trusted her and signed off on her bills," Dilldine said. "And I didn't always check them all, honestly."
Dilldine said she expected Hill "to spend money the right way."
Hill worked as MCTA director from March 2010 to June 2011. She could not be reached for comment Thursday.
Running said Hill reimbursed the county for charges made on the MCTA credit card in April. Running said she and Snow are working with the board to determine what other charges might be personal before moving forward.
"Right now we're just in information-gathering mode," Snow said.
Snow was out of the office Thursday and could not be reached for further comment. Running declined to comment further Thursday. Moffat County Information Technology Director Mason Siedschlaw and MCTA board treasurer Tammie Thompson-Booker declined to comment.
MCTA policy allows the director to spend up to $500 per month in discretionary purchases without prior board approval. The board chairperson or treasurer approves bills before being submitted to the county's accounting department.
Snow said if a board member approved charges, there is likely no recourse.
Dilldine said the board will need to decide whether to go through past bills and determine which, if any, were for personal purchases.
Depending on the amount of such purchases, the Moffat County Commissioners may or may not choose to have Snow pursue recouping money and equipment allegedly lost, Snow said at Wednesday's meeting.
Of the equipment allegedly missing, some has been returned to the county, Dilldine said. She said items still unaccounted for include "a Bluetooth headset, a power adapter for the netbook, a laptop stand and … five books."
During Wednesday's meeting, Tom Mikesell, an MCTA board member since February, said MCTA has not been run effectively in the past. He said he believes the organization needs to be operated as a business would be.
"We're going to have to get our (act) together and help her (current director Melody Villard) out," Mikesell said.
Board member Kerry Moe said she thinks the board needs to follow county policies to avoid a similar issue in the future.
"It's over and done with," Moe said. "We have to move on."
Dilldine said the incident will increase her awareness of bills and accounting.
"I don't think we'll do a whole lot of things differently because we did approve (the purchases)," Dilldine said. "Just pay closer attention to what bills come across and what they're from."
Click here to have the print version of the Craig Daily Press delivered to your home.