Brooks Kellogg to remain in jail after judge denies bond request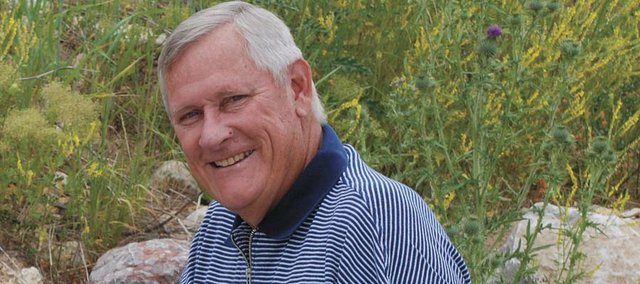 Brooks Kellogg timeline
<p><strong>March 8, 2001:</strong> Stephen Bunyard, through First Land Development, put land into a real estate development with Eagle Glen LLC, a company registered to Brooks Kellogg. First Land holds 25 percent ownership in the project.</p> <p><strong>June 2002:</strong> Eagle Glen did not make loan payments, and foreclosure proceedings started.</p> <p><strong>Late 2002:</strong> Eagle Glen allegedly tries to buy out Bunyard's company Fist Land, but he turns down the offer.</p> <p><strong>March 31, 2003:</strong> Eagle Glen sells the property to Eagle One, also registered to Kellogg, without Bunyard's consent.</p> <p><strong>Aug. 27, 2003:</strong> Eagle One changes its name to Chadwick Estates, which is registered to Richard Friedman.</p> <p><strong>Nov. 15, 2004:</strong> Bunyard files lawsuit against Kellogg</p> <p><strong>Late 2004:</strong> Suit goes to trial in Routt County</p> <p><strong>April 10, 2008:</strong> Kellogg and Chadwick Estates settle with First Land for $2.38 million plus interest, for a total of about $2.5 million.</p> <p><strong>April 30, 2008:</strong> AMT LLC, a Bunyard company, tenders a check to Friedman for $200,000 for development of a townhouse in Chadwick Estate Villas. Later, Chadwick Estates agrees to sell the unit and pay AMT back the $200,000 invested plus interest and $307,500 in profit.</p> <p><strong>Feb. 11, 2010:</strong> Bunyard files lawsuit against Friedman, Kellogg and Chadwick entities for failing to make payments</p> <p><strong>2010:</strong> Judge orders two sides to go into arbitration and to report back to her in 2011.</p> <p><strong>June 30, 2010:</strong> A judge agrees to the $2.5 million settlement in the first lawsuit</p> <p><strong>Oct. 1:</strong> Barbara Blackmore, a 47-year-old Clifton woman who claims to be the mistress of Kellogg, calls Bunyard's attorney in Steamboat Springs, Reed Morris, to tell him she has heard about a possible plan to kill Bunyard. Morris notifies the Routt County Sheriff's Office, which notifies the FBI.</p> <p><strong>Oct. 5:</strong> The informant makes a monitored telephone call to Kellogg in the presence of FBI special agents, according to an FBI affidavit. A special agent posing as the contracted killer makes calls to Kellogg about the hit.</p> <p><strong>Oct. 7:</strong> Kellogg agrees to meet the caller and pay $2,000 more for expenses, according to the FBI affidavit.</p> <p><strong>Oct. 18:</strong> Kellogg agrees to meet the undercover FBI special agent at Denver International Airport at 12:40 p.m., according to the FBI affidavit.</p> <p><strong>Oct. 19:</strong> Kellogg arrested at DIA after giving $2,000 to an undercover FBI agent posing as a hit man, according to the FBI affidavit.</p> <p><strong>Oct. 25:</strong> Kellogg's U.S. District Court hearing postponed</p> <p><strong>Today:</strong> U.S. District Court hearing for Kellogg. Judge denies bail, meaning Kellogg will remain in jail. Judge also finds probable cause for prosecution to pursue the case against Kellogg.</p> <p><strong>Friday:</strong> Kellogg's arraignment scheduled in U.S. District Court in Denver.</p> <p><strong>February 2011:</strong> Second lawsuit scheduled for arbitration</p>
Denver — Part-time Steamboat Springs resident Brooks Kellogg will remain in jail after a U.S. District Court judge denied his attorney's request for bail Monday.
U.S. Magistrate Judge Kristen L. Mix ruled that Kellogg's "difficult financial situation," prior international travel, and the fact that, if found guilty, "it is likely that he will spend the rest of his life in jail" created a situation where the court could not allow his release.
"The court will find that he's a danger to the community," Mix said.
The ruling followed a more than two-hour hearing in Denver on Monday. It was Kellogg's first appearance in court since his Oct. 19 arrest at Denver International Airport on suspicion of trying to pay for the murder of a Florida man who settled for $2.5 million in a lawsuit against business entities owned by Kellogg and a Steamboat business partner.
That partner, Richard Fried­man, has denied having any knowledge of the circumstances that led to Kellogg's arrest. Testimony given Monday supported Friedman's statements.
Kellogg, from Chicago, is the managing member of Chadwick Real Estate Group in Steam­­boat and owns the Old Pilot Building, 1041 Lincoln Ave. He also owns a home overlooking Rollingstone Ranch Golf Club.
He is charged with one count of use of interstate commerce facilities in the commission of murder-for-hire. If convicted, the U.S. Attorney's Office has stated, he could be sentenced to as many as 10 years in prison and fined as much as $250,000.
Kellogg entered the downtown Denver courtroom Mon­day handcuffed and wearing a tan one-piece coverall with orange slippers on his feet. His wife, Gail Kellogg, and a woman identified as his sister also attended the hearing, along with a family friend and a legal team of at least three, led by veteran Denver attorney Larry Pozner.
Gail Kellogg sat expressionless through the hearing, taking notes on a legal pad balanced on her lap. She and Brooks' sister declined to comment before and after Monday's proceedings.
The court appearance was twofold: a preliminary hearing to determine whether there is probable cause for the charge facing Brooks Kellogg; and a detention hearing to determine whether bail should be set and, if so, how much.
Before those rulings, FBI special agent Kenneth Jackson, of the bureau's Glenwood Springs office, took the stand for more than two hours. He was questioned first by prosecutor Wyatt Angelo, of the U.S. Attorney's Office, then by Pozner.
Credibility questions
Angelo led Jackson through the events Jackson detailed in an affidavit released after Kellogg's arrest.
His testimony focused on the interaction between Kellogg and Barbara Blackmore, a 47-year-old Clifton woman and a former Oak Creek resident. Jackson said Kellogg and Blackmore met online in 2007 or 2008 and began a lengthy relationship that included almost daily correspondence.
Jackson said that throughout the next couple of years, Kellogg gave Blackmore gifts worth $30,000 to $40,000, according to Blackmore's state­ments. He said those gifts included at least one vehicle, monthly cash for expenses and bills, a Great Dane and even a home in Oak Creek.
Pozner argued that the gifts Blackmore received were worth well more than $40,000 and also included two laptop computers and mobile homes in Clifton for Blackmore and one of her children.
Pozner said statements about the gifts created "another example of Barbara Blackmore being untruthful to federal agents."
Jackson's affidavit states that Blackmore has a lengthy criminal history in two states and "has provided misleading information and inaccurate information in a number of respects." But he said two principal events corroborate her statements: an Oct. 5 phone call between Blackmore and Kellogg, monitored by two FBI agents; and a series of monitored phone calls between Kellogg and an undercover FBI agent that set up and led to the Oct. 19 meeting at DIA.
Pozner focused his questioning of Jackson on Blackmore's credibility, citing her criminal history and alleging that Blackmore has a history of not only using aliases and different Social Security numbers, but also of financial fraud.
"Does Barbara Blackmore seem to you to be a person who is adept at manipulating people?" Pozner asked Jackson.
"I don't know how adept she is, but she certainly tries," Jackson replied.
Citing monitored phone calls, e-mails and online instant messages, Jackson's affidavit details correspondence in recent months between Kellogg and Blackmore, discussing and leading up to the proposed contract killing.
The affidavit states that Blackmore said she overheard a conversation about the contract killing between Kellogg and Friedman.
Pozner said Monday that Kellogg fabricated that conversation.
"She invented a conversation that never happened," Pozner said.
"She did that on occasion, yes, sir," Jackson replied.
Friedman responded to that testimony Monday evening.
"All I can say is that I am pleased that they were able to get the truth out of her," he said. "I'm very pleased that that came out (Monday)." Friedman declined to comment further, saying he has attained legal services related to the situation — "just for advice," he said — and they have told him not to comment.
Friedman said he's had no contact with law enforcement since conversations immediately following Kellogg's arrest.
Jackson's affidavit also said Blackmore received more than $13,000 in four wire transfers since July 19, from the Chadwick Real Estate Group business account at Vectra Bank in Steamboat. The money went to a Chase Bank account in Wilcox, Ariz., which Blackmore shared with her husband, Rick Strong.
The total transfers included a $6,000 wire sent Sept. 10.
On Monday, Pozner alleged that Strong had no knowledge of the murder-for-hire discussions and that Blackmore told her husband the money transfers were from her bookkeeping job. Blackmore, Poz­ner alleged, invented the "scam" as a way to secure more money from Kellogg.
"You know there's no hitman, right?" he asked Jackson.
"To the best of my knowledge, yes," Jackson said.
No bail
Angelo said regardless of Blackmore's alleged manipulation, Kellogg "crossed the line of civility as we know it" by his actions leading to his arrest at a DIA concourse.
Jackson said he monitored the Oct. 19 conversation at DIA between Kellogg and an undercover agent posing as a contract killer.
Kellogg allegedly handed the agent $2,000 for expenses related to the killing of Stephen Bunyard, of Destin, Fla.
"There was no wavering, and there were no conditional statements made in that conversation," Jackson said Monday. "Actually, Mr. Kellogg appear­ed quite calm."
Angelo said Kellogg would be a flight risk if released and a "threat to the community."
Pozner offered a set of conditions for Kellogg's release, including GPS monitoring, home detention in Steamboat, no unauthorized travel, surrender of his passport, and a "significant property bond." Pozner said his proposed bail was in the "hundreds of thousands."
Mix, however, ruled that "no set of conditions" would have satisfied the court.
She also ruled there was enough evidence for prosecutors to pursue the case against the 72-year-old developer. Pozner did not challenge the probable cause ruling.
Kellogg did not exchange any words with his wife as court officials led him out of the courtroom in handcuffs.
Outside the courthouse, Poz­ner again attacked Black­more's credibility.
"I think the courtroom was filled with incredible statements by the star witness," he said. "The number of times (Jackson) admitted the star witness lied … set a new indoor record."
Pozner said Monday's testimony was eye-opening on numerous fronts.
"The case is more bizarre today than it was yesterday," he said.
U.S. Attorney's Office spoke­­sman Jeffrey Dorschner said Kellogg will remain in custody, without bond, pending resolution of the criminal case.
Pozner said the only way that could change is if a judge overturns Mix's ruling.
Dorschner said a grand jury indictment will occur before Friday, when Kellogg is scheduled for arraignment at 10:30 a.m.
Pozner said a potential trial could be months away.
"These cases move very slowly," Pozner said.
Click here for a story detailing Kellogg's arrest and the FBI affidavit that led to it.