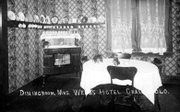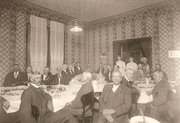 Throughout the year, the Museum of Northwest Colorado and the Saturday Morning Press will partner in featuring 100-year-old images from the collection of Lewis Hellebust, an area photographer who "captured the dusty charm and vigor of the young town of Craig in 1910."
Included this week are two images from the Hellebust catalog. The next installment will appear in the April 10 Saturday Morning Press.
A story on Hellebust, provided by the museum, appeared in the Feb. 13 Saturday Morning Press and can be found online.