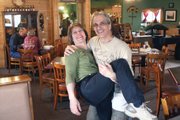 This edition of Communities at Work focuses on a friendly establishment owned and operated by a couple whose roots run deep in Northwest Colorado's restaurant industry.
Henry Arcolesse moved to Steamboat Springs and opened up Cugino's Pizzeria with his cousin in the early 1980s, when he met his wife, Kris Mazzola, whose parents started Mazzolas Italian Restaurant, also in Steamboat Springs.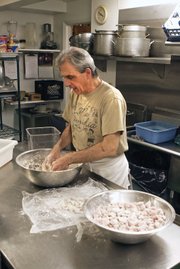 The two went on to open Pisa's Pizza & Pasta in Oak Creek and Steamboat Springs, and after nearly 20 years of opening, operating and selling restaurants, they took to a motor-home retirement, touring the southwest U.S.
They returned to Meeker to attend a friend's wedding when they were told that the building Kris' parents had operated another restaurant, Mama Mazzolas, which closed its doors in 1982, was available.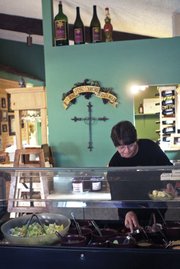 The two decided the Meeker market was calling, and they opened Ma Famiglia in August 2005.
The restaurant offers traditional Italian food along with burgers, steaks, sandwiches and Mexican meals, and a soup and salad bar.
Ma Famiglia is located at 410 Market St., in Meeker.